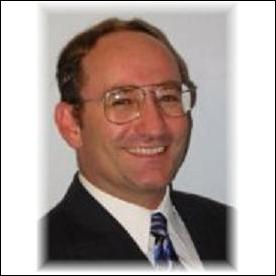 The Disappearance of the Universe
Shenandoah, VA (PRWEB) February 2, 2006
Without their own agent, an author has only about a one in 15,000 chance of having their manuscript accepted by a major publishing firm. And although desktop publishing and print-on-demand technologies make it possible for any author to be published, actually selling a book is a far different problem.
Not that there isn't still a multi-billion dollar a year industry for books -- there certainly is. But short of a movie deal or a pre-established celebrity status, most authors will never actually make money on their books. In fact, according to Allen Greco, author of "The Book Publishing Industry," in 1994 over 70 percent of total fiction sales came from just five authors: John Grisham, Tom Clancy, Danielle Steel, Michael Crichton, and Stephen King.
But there is evidence that times may be changing for the book-publishing world. Where once a self-published bestseller would have been unheard of, today it's actually getting to be an almost daily occurrence. Want to see for yourself? On any given day, visit Amazon.com and select the books category. Click on "browse subjects," and then click the link "movers and shakers." In all likelihood, you will see at least one book with a multi-thousand percent increase in sales, set in the top 100, that was the day before at 10,000 or below. This is a sign that it was probably taken to bestseller status through the method pioneered by Randy Gilbert and Peggy McColl.
Gilbert and McColl actually teach authors how to become bestsellers, guaranteed. They run a class called "Bestseller Mentoring," and to help ensure the success of their system, they limit the class sizes to only 120 students each semester, and reserve the right to refuse enrollment to any author whose quality or content fail to meet their standards.
Since the first Bestseller Mentoring class at the end of 2004, they've helped numerous titles and topics reach online bestseller status, including such books as "The Disappearance of the Universe", "Born a Healer", and "How to Meditate with Your Dog" (which is actually a much better book than you're probably thinking).
The method is fairly straightforward. An author contacts lots of people who have their own opt-in newsletters, e-zines, and other sorts of mailing lists on topics similar to their own writing. They ask for help in promoting their book to that particular mailing list. Spam lists don't work, by the way -- the few students who tried it (against course instructions) saw an almost 0% response rate. The list owners contribute some sort of bonus product or service that has a real value, but can be delivered electronically. The list partners send out the announcement about the book on a particular day. Anyone who buys the book can claim all the bonus gifts, often worth a few hundred or even thousand dollars. The book then spikes to bestseller status.
As for what's in it for the list partners, while their products usually had some development cost, once they've been created, bonuses should not cost any additional amount to deliver. And by offering one, or a few, of their usually large catalogs of products for free, the people who bought them will sometimes come back and buy more.
So, can anyone do it? The evidence would say probably. However, as more people turn to this sort of promotion, list owners can afford to be more selective about which books they partner with. While a good book can be great for a partner's reputation, a bad book can really embarrass them with their own opt-in list. Many are still open to cross-promote with anyone, but the ones with the best relationships to their lists have started choosing to only partner with the best books. They're not exactly hurting for opportunities. Perhaps the greatest benefit to this sort of promotion is that before long, it will only work for books that are actually worth reading, but simply have so much competition they might not otherwise have been discovered.
Even the major publishing firms have taken notice and are just now beginning to test the waters. McGraw Hill Publishing, for example has released Loral Langemeier's "The Millionaire Maker" and is working together with Randy Gilbert to coordinate online and offline promotions of the book. Her own list of bonuses is now one of the largest and most valuable ever assembled for this sort of campaign. On January 31 and February 1, Langemeier's book was simultaneously a bestseller on both Amazon and Barnes and Noble, and has at different times been a #1 bestseller for its category on both websites.
There is no doubt that effective online promotion will become standard publishing practice over the next few years. For now at least, Stephen King, Oprah, and J. K. Rowling aren't the only ones who can put a book onto the best-seller lists.
For further information about Bestseller Mentoring, including testimonials, and a complete statement of the risk-free guarantee, or to register for the next class starting February 13, 2006, visit
http://2006bestseller.com
(Approximately 40 seats of 120 were still available at the time this press release was prepared.)
To see the current list of bonuses for the Millionaire Maker, plus get instant access to the six most popular bonuses of this campaign, visit:
http://liveoutloud.com/millionairemaker/bonuspage.php
If you would like to hear about future book campaigns run by Randy Gilbert and Bestseller Promotions, you can sign up at:
http://bestsellerresources.com/sign-up.php
And in the spirit of the holiday, to see a picture of Randy Gilbert himself as a groundhog, go to:
http://randygilbert.com/images/RG_groundhog.php .
For More About Bestseller Mentoring Contact:
Debbie Heika
(877) 558-0518
http://bestsellermentoring.com
For More About Bestseller Promotions Contact:
Debbie Wolf
(540) 856-3318
# # #