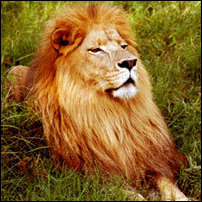 Just letting you know that our company will be using Big Cat Travel from now on. The boss was impressed with the rates and is also a supporter of big cat conservation.
Tampa, FL (PRWEB) February 4, 2006
Big Cat Rescue adds a Travel Website through a partnership with YTB Travel Networks' Fundraising Division, whereby a percentage of the commissions earned will go to Help Feed the Cats. The new Travel Website gives the loyal supporters of Big Cat Rescue another way to help support the organization. Big Cat Rescue is an Educational Sanctuary home to more than 150 big cats located on Easy Street in Tampa, Florida.
The new travel site allows supporters to book all their travel arrangements online. Most people are already booking their travel online today for vacations, business trips and event packages, but now when they book through the Big Cat Rescue Travel website, they are also supporting the cats.
The site is similar to other travel websites using popular search engines, like, Priceline.com, Hotels.com, etc., and offers many services: air, cruises, hotels, timeshares, vacation packages, weekend escapes, rental cars, rail travel, sporting events, concert tickets, theater tickets, theme park tickets, golf vacation packages, golf tee times, restaurant reservations and more. It's a full service travel site and prices are comparable to Expedia®, Travelocity®, Orbitz®, etc.
Now Big Cat Rescue loyal supporters can make their reservations online at BigCatRescueTravel.com and turn their vacations into donations. "It's great to get such positive feedback when you implement a new fundraising program," said Carole Baskin, CEO of Big Cat Rescue, upon receiving the following email from a loyal supporter. "Just letting you know that our company will be using Big Cat Travel from now on. The boss was impressed with the rates and is also a supporter of big cat conservation."
"We are so excited about partnering with Big Cat Rescue and providing this opportunity to help support the cats," stated Steve Chandler, Director of Corporate Accounts at YTB Travel, Association/Corporate Division. "We believe that the funds generated by this opportunity will make a positive impact in continuing the efforts of Big Cat Rescue."
About Big Cat Rescue:
An educational sanctuary founded in 1992, home to more than 150 big cats with a mission to provide the best permanent home possible for the abused, abandoned and retired cats at Big Cat Rescue. The cats live in building enclosures in a very natural habitat with foliage and shelter on the 45 acre site, and are provided the best nutritional and medical care possible. The cats also receive active operant conditioning and enrichment programs to provide for their physical and psychological well being.
Education is a broader mission of the sanctuary to reduce the number of cats that suffer the fate of abandonment and/or abuse and to encourage preservation of habitat and wildlife. People are encouraged to behave in a way that will support these goals by teaching people about the plight of the cats, both in the wild and in captivity. This is accomplished through educational guided tours, educational programs for young people, and by maintaining a website that is the world's largest and best resource for information about exotic cats.
About YTB Travel Network
YTB Travel Network is a division of YTB International, Inc., (OTCBB: YTBL.OB – News) and provides online travel services for air, hotel, rental cars, vacation packages and cruises through the world's leading travel vendors.
# # #