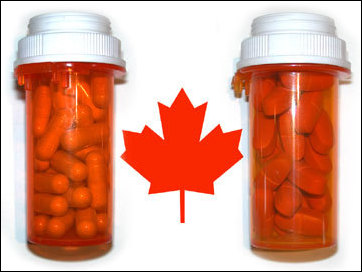 We can be a stand-alone solution or a safety-net for when Medicare drops coverage, either way it's a soft landing
Toronto, Canada (PRWEB) February 6, 2006 –
One month after launch, the Medicare Part D prescription drug program has been plagued with numerous problems that well exceed expected "initial glitches". The issues have been serious enough to force more than twenty states to invoke emergency Medicaid coverage for dual-eligible seniors. House Democrats have written an urgent letter to Congressional leadership demanding reform and the AARP is already crying out for government-negotiated prices to address the program's inadequacies. Why?
Too many patients are not receiving their medications or are being overcharged, while others are still too confused to make an informed decision about enrollment. The result is that only 3.6 million seniors have actually enrolled voluntarily, 15 million short of the CMS projected target.
What alternatives are available for U.S. seniors? Whether in the short term or as a permanent solution, safe and reputable Canadian pharmacies like ADV-Care (http://www.adv-care.com or http://www.PharmacyOnTheNet.com) can offer superior savings vs. most Medicare plans for a lot less hassle. "We can be a stand-alone solution or a safety-net for when Medicare drops coverage, either way it's a soft landing," says Ramy Attalla, Director of Communications at ADV-Care.
A Kaiser Family Foundation study found that 25% of eligible seniors — as many as 7.4 million people — would find no financial benefit whatsoever by enrolling in Medicare D. As well, an analysis by the House Government Reform Committee concluded that a Canadian option may be cheaper for seniors who spend less than $1,500 or between $3,000 and $6,400 for drugs each year.
The notion of Canadian drugs being an attractive alternative was also reflected in Gov. Tim Kaine's Democratic response to the State of the Union speech last week… "Our seniors were promised that the new federal Medicare drug plan would make it easier and cheaper to obtain their medication. Instead, many are falling victim to the program's poor planning. They find getting their medicine to be more complex, more expensive, and less reliable…Many states, following the lead of Illinois, have set up simple ways to help seniors purchase safe, American-made prescription drugs from other countries at a fraction of the price they would pay here."
ADV-Care Pharmacy (http://www.adv-care.com or http://www.PharmacyOnTheNet.com) is licensed by the Ontario College of Pharmacists, and has been safely dispensing medications to Canadian & U.S. residents for 6 years. All Canadian medications are Health Canada approved and are dispensed by licensed pharmacists.
Media Contact:
Ramy Attalla
Ph. 1-888-611-5582
website: http://www.PharmacyOnTheNet.com
###