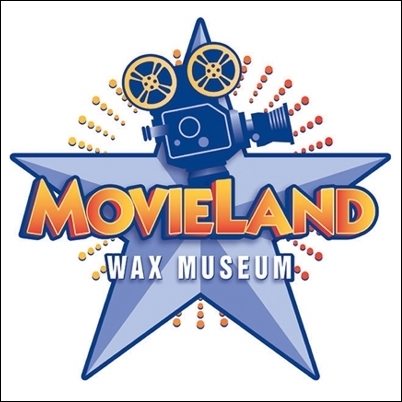 an offer you can't refuse
Buena Park, CA (PRWEB) February 8, 2006
A once in a lifetime event brings Presidents Clinton & Reagan, actors Marilyn Monroe, Mel Gibson and Shirley Temple, comedian George Burns and Robin Williams, singers Roy Clark, Elvis and Mario Lanza together under roof. A live auction of the entertainment world's most legendary wax figures, their surrounding sets, props and memorabilia will take place on-site at the legendary landmark, Movieland Wax Museum in Buena Park, March 11, 2006 beginning at 9:00 a.m., with simultaneous webcast bidding on Ebay. A preview tour for registered bidders starts March 4, 2006 continuing until the auction date.
After 43 years in business and 10 million visitors, Movieland Wax Museum closed its doors for good on Oct. 31, 2005. Edward Testo, President, Asset Reliance, Inc., a full service valuation research and asset disposition firm, http://www.assetreliance.com, will be handling the auction, says, "I think this may be the most unique Hollywood memorabilia & collectable buying opportunity of the century. Where else can you buy the entire crew of the Starship USS Enterprise standing on the ship's bridge for display in your basement?"
Participants will be bidding on such celebrity wax figures as: Jack Nicholson's head in pose from "The Shining," The Phantom of the Opera, Ed Asner (Lou Grant), or Green Acres, Eddie Albert and Eva Gabor. In addition there are movie and television props and set scenes such and reproduction sets of the Chamber of Horrors, Indiana Jones, the deck of the Starship USS Enterprise and the Star Trek Cast, the boat and backdrop from The African Queen, plus wax figures Ernest Borgnine and the stars depicted in a scene from The Poseidon Adventure, or Cliff Robertson and crew from PT109, Robert Redford and Paul Newman (Butch Cassidy & the Sundance Kid), not to mention Arnold Schwarzenegger positioned atop a classic Harley Davidson Motorcycle as in Terminator 3: "Rise of the Machines." There's "an offer you can't refuse" with Marlon Brando's figure from "The Godfather," the unforgettable Rocky, Superman, James Stewart in Rear Window" and Redd (Sanford & Sons) Foxx, Julia Roberts in Pretty Woman, along with the fun Donny & Marie which includes a handmade doll by Marie, and Jerry Lewis from the Nutty Professor.
There are special interest items such as the marble recreation of Michelangelo's "The Pieta" and "David" which are hand-carved from single pieces of marble taken from the same quarry that Michelangelo's marble came from with each weighing 8 to10 tons. "The Pieta" sits on actual stones that were donated to the museum by the Church of the Holy Sepulchre in Jerusalem, which is the church with a Certificate of Authenticity from the Church of the Holy Sepulchre in Jerusalem.
Set furniture, elaborate chandeliers, draperies, marquee signs, books, autographed celebrity photos, footprints, handprints, theatre chairs and movie lobby cards are all up for bid.
If you ever thought of sitting down to dinner with Barbra Streisand, leave the building with Elvis, or walk down your own yellow brick road with Dorothy, Tin Man, Cowardly Lion and Scarecrow, now's the chance.
For more information regarding the auction, log onto http://www.assetreliance.com or call (800) 532-5955.
Media Contact:
PRIME L.A.
Suzi Bruno or Matt Levenson
(818) 995-1290
# # #