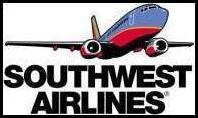 Dallas, TX (PRWEB) February 6, 2006
What happens when you put hundreds of Southwest Airlines Pilots up for "adoption"? Thousands of students take them in. This year, more than 30,000 students nationwide will "adopt" Southwest Airlines Pilots in an award-winning educational mentorship program that encourages students to research careers, set personal goals, and realize the importance of achieving in school. More than 650 Southwest Pilots are volunteering in this year's Southwest Airlines Adopt-A-Pilot educational program. Now celebrating its ninth year, the Adopt-A-Pilot program curriculum incorporates science, math, geography, writing, and other subjects to help students experience the real-life application of academics, and also to demonstrate how education is critical in reaching one's personal goals. To learn more about the Adopt-A-Pilot program visit http://www.southwest.com/jp/luvhome.shtml?src=PR_AAP_020606 .
During the four-week long mentorship program, Pilots volunteer their time in adoptive classrooms and correspond from the "road" via e-mail and postcards. Classrooms chart the Pilot's course on an official United States route map and complete lessons covering a broad range of subjects -- all relating back to the Pilot's monthly flying schedule.
New to the program this year is the Adopt-A-Pilot Blog, found at http://www.adoptapilot.blogs.com . Here Pilots and teachers journal their aviation and classroom experiences in the program, while students and parents respond, post questions and comments, and learn from online educational features.
Also new this year is the theme and format for the program's national contest. Called "Career Takeoff," this contest reinforces the program's school-to-career theme by inviting classes to research different careers and produce a "Career Portfolio" entry. The winning class will earn a daylong educational flying field trip to a nearby Southwest destination, while two "runner up" classes will receive $250 cash scholarships for educational supplies.
"Our Southwest Pilots are looking forward to the immeasurably rewarding experiences that come from volunteering in America's classrooms. We are fortunate to work with thousands of inspiring students and their teachers across the country," said Greg Crum, Southwest's Vice President of Flight Operations. "We are appreciative to everyone who collaborates to make Adopt-A-Pilot possible. Our primary goal is for students to believe in themselves and to know their communities believe in them as well."
Since the Adopt-A-Pilot program launched nationally in 1997, it has reached more than 110,000 students in communities coast-to-coast. Southwest Airlines originally developed this premiere community relations program in cooperation with the U.S. Department of Education, America's Promise, and the Smithsonian Institute's National Air and Space Museum. National leaders such as former Secretary of State Colin Powell, former President Bill Clinton, and First Lady Laura Bush have recognized the program. To learn more about the Adopt-A-Pilot program, go to http://www.southwest.com/adoptapilot .
Southwest Airlines (NYSE: LUV), the nation's largest carrier in terms of domestic passengers enplaned, currently serves 62 cities in 32 states. Based in Dallas, Southwest currently operates more than 3,000 flights a day and has 31,000+ Employees systemwide.
Contact:
Media –
Linda Hochster
Public Relations of Southwest Airlines
+1-214-792-4645
Customers –
+1-800-I-FLY-SWA
en Espanol –
+1-800-VAMONOS
# # #