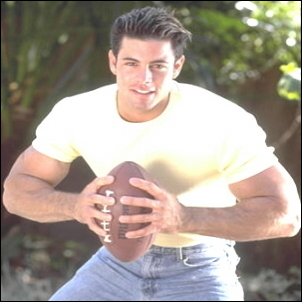 New York, NY (PRWEB) February 15, 2006
SeekJobFast.com is a new web site for the job seeker searching for hidden jobs and high paying freelance work. It is a new job opening site that provides an effective way to conduct a proactive job search.
The hidden job market generally refers to unadvertised jobs that are available but aren't necessarily known publicly. The jobs are available only if the job seeker know where to look for them. The hidden job market really refers to jobs that aren't necessarily being advertised heavily but do exist if the potential candidate knows how to find them.
According to a new study released by technology consulting firm Booz Allen Hamilton yesterday, employers utilize the internet as their top source for finding new hires. The study, conducted by the DirectEmployers Association, a non-profit group of more than 200 U.S. employers, found that companies used the internet to find 51 percent of their new hires.
Often, companies will have positions open that aren't being advertised or they will have jobs available that they'd fill if the right person came along. Other times, companies might interview someone who appears to have a good background and they will find a position - even create a new position - specifically for that person.
SeekJobFast.com consolidates all industries. From high paying jobs in the entertainment industry to quality freelance work. The positions are posted from all types of companies, including hundreds of Fortune 1000 companies to smaller organizations, as well as executive recruiting firms. SeekJobFast.com has partnered with some of the best in the career services industry, to provide the job seeker access to every hidden job that is currently available. Updated daily and totally confidential. It's the consumate job search portal. Whether the job seeker is looking for jobs within the federal government or a 6 figure position with a Fortune 1000 corporate. Even high paying freelance work can be found.
What type of assistance is provided for the job seeker looking for high paying freelance work?
Let's face it, to some indivuals commuting in smog laden traffic, just to sit in a cubicle for eight hours, is not there idea of career advancent. For those looking for high paying freelance work, we have thousands of freelance writing and editing jobs. New positions added daily.
Even though it is true that more qualified candidates are seeking new jobs, putting these people in touch with potential hiring companies is also much more difficult. Many firms that post job openings receive such an overwhelming response to their postings, it becomes a daunting task to sort through the resumes that come flooding in, to find the qualified candidates they wish to interview.
This problem may also occur in times of lower unemployment, but in hard times, the situation can send companies looking for alternative ways to stem the tide, and clear their vision for a practical approach to finding the talent they seek. The situation results in more companies taking the search for appropriate candidates into the realm of the "hidden" job market.
This is where SeekJobFast.com can help with a job search. Thousands of hidden jobs are currently available. It has never been easier to find the right high paying job, that is just right for any candidate. When visiting SeekJobFast.com the job search can yield amazing results. View jobs from thousands of online sources instantly.
50,000+ links to jobsites, recruiters, employers and more.
SeekJobFast.com can help find the right school for the job seeker as well. Whether the candidate is seeking a Certificate, Associate's, Bachelor's or Master's degree.
Availability of "hidden" jobs tends to swell to greater numbers than when fewer people are looking for work. The impact of networking with previous co-workers, friends, family, or other acquaintances is also reduced as companies become more reluctant to announce available openings, and employees become less likely to recommend coming to work for a company that does not seem to appreciate their people. For those who may have been able to network with potential companies by "interviewing" key personnel about a particular need or area of expertise, the doors to establishing these types of contacts are slammed shut.
According to the U.S. Department of Labor, the job market is growing and more and more people, both unemployed and employed, are motivated to find new career opportunities.
We aim to be the top destination for thousands of Corporate HR and Executive Recruiters looking to find and hire top professional talent for their $100K+ positions.
Sven Tenson is an internet entrepreneur and professional recruiter based in Orange County, California.
###