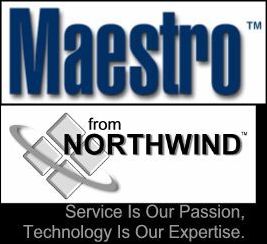 Our five hotel properties and large year-round marina make NIR a unique hospitality environment. We selected the Maestro Enterprise System to automate our entire operation on a single-image database system for greater efficiency and to simplify cross selling and staff training.
Markham, ON (PRWEB) February 14, 2006
NORTHWIND, a provider of enterprise property management software and reservation solutions for hospitality, announced Nantucket Island Resorts, with five properties and a 240-slip year-around marina, has installed Maestro Enterprise Multi-Property Front Office, ResEze Internet booking, and Marina Vessel Management. The software will automate all resort and marina operations on one centralized system and single-image database for greater efficiency.
Jeff Palmer, Nantucket Island Resorts' (NIR) chief financial officer said, "Our five hotel properties and large year-round marina make NIR a unique hospitality environment. We selected the Maestro Enterprise System to automate our entire operation on a single-image database system for greater efficiency and to simplify cross selling and staff training." NIR also wanted a system provider who had a successful track record with other multi-property hotel companies. NORTHWIND and its Maestro Enterprise system met all NIR's requirements perfectly. Additionally, NIR has its own toll-free call center and Maestro Multi-Property allows reservation staff to book rooms for all properties from a single screen with confidence in the accuracy of last-room availability. The Maestro Enterprise Yield Management module also allows Nantucket Island Resorts to maximize room rates across all its hotels and reservation channels.
Nantucket, Massachusetts-based Nantucket Island Resorts (NIR), operates five unique resorts that include The Wauwinet, the only ocean-front Relais and Chateaux property on Nantucket Island. The Wauwinet was awarded a place on the Condé Nast Traveler 'Gold List' for three of the last four years. Other NIR resorts include the White Elephant harbor-side resort; the 104-room Harbor House Village; the historic Jared Coffin House; The Cottages at Boat Basin, with 23 individual cottages along Nantucket's wharf; and the Nantucket Boat Basin year-round full-service marina. Room inventory, property management, operating data, marina vessel tracking, and guest records for the entire NIR enterprise resides on a central Maestro server for immediate cross selling with accurate availability of all properties from any terminal. Additionally, with a single centralized platform company staff are able to use Maestro's data-mining tools to gather a wide variety of guest preference, seasonal stay and billing information easily for better service and marketing to increase revenue.
NORTHWIND's president of US operations, Warren Dehan, said, "Nantucket Island Resorts is a perfect example of a complex multi-property hotel company using technology to streamline many operational areas. Maestro's single-image database platform enables NIR's corporate managers to access reporting for any of their properties anytime and control rates and availability centrally. With accurate real-time consolidated performance data managers can make better decisions and create a more efficient operation. NORTHWIND is committed to Nantucket Island Resorts' success and we are pleased to have their organization in the Maestro family." Dehan also noted that NIR's guests can enjoy all its available resorts and property services, while having a single reservation record that allows any of the properties to post changes easily to their one folio for seamless charge tracking and more personalized service.
Maestro Enterprise Suite
The Maestro Property Management Suite combines a full-function Front Office system in use by hotels from 3,500 to 25 rooms with a family of robust modules that includes Maestro GDS+ -- an online, real-time reservation engine with integrated Yield Management to maximize ADR for virtually all eReservation channels; Maestro Owner Management -- fully integrated ownership accounting functionality for asset performance reporting; Maestro Sales & Catering -- manages group-convention sales and function rooms, whether at one property or a portfolio of hotels; ResEze Web Booking Engine -- enables independent and multi-property hotels to take advantage of the growing online revenue opportunity by providing tools for guests to book their own reservations from an operator's website; Maestro Yield – a revenue manager that makes sophisticated strategies easy for multiple booking channels at one or more properties; Maestro Analytics -- a complete business intelligence software suite that lets end-users interactively analyze critical business information; Maestro CRM -- gives managers the information to make the best business decisions for booking new business; Maestro Club/Spa -- enables resorts, hotels and clubs to schedule facilities and activities with real-time integration to all other modules. Also available is Maestro CRS, which supports a two-way interface to corporate sales offices and Maestro Multi-Property, and is used by many multi-property operating companies and corporate reservation facilities. The system supports a number of properties on a single server with a single database, or each property can rely on its own server with all files being replicated at the central corporate offices.
About NORTHWIND
NORTHWIND, known in the hospitality industry for its service and state-of-the-art technology, is widely respected for providing hotels, private organizations, and corporate management companies with flexible software solutions.
Based in Markham, Ontario, Canada, with a network of dealers and offices worldwide, NORTHWIND is a leading supplier of software for all types of hospitality operations including hotels, resorts, timeshares, condominiums, seminaries, state parks, and clubs. Maestro applications are engineered for operators who need to manage their enterprise in a real time environment for the utmost operational control and profitability. Designed to maximize the
efficiency of any size single hotel or multi-property enterprise, NORTHWIND's Maestro solution offers the most productive working environment, which includes the following suite of products: PMS, Sales & Catering, Club/Spa Management, Corporate Reservations Office, Multi-Property Management, Condo/Owner Management, Yield Management, POS & Online Table Res, GDS Connectivity and ResEze Internet Reservations. This comprehensive multi-platform (Windows 2000/XP, Unix/Linux, Terminal Server & Web Enabled) suite is recognized as the solution of choice for progressive and demanding organizations. NORTHWIND is a total solution provider that offers leading-edge technologies, and unparalleled training and support.
NORTHWIND will be exhibiting its Maestro at the International Resort Managers Association (IRMA) Conference in Pinehurst, NC, March 19-22; and will also be attending the International Association of Conference Centers (IACC) Annual Conference in Colorado Springs, CO, March 23-26, 2006.
Contact:
Audrey MacRae – Director, Sales & Marketing
NORTHWIND
60 Renfrew Drive, Suite #235
Markham, ON L3R 0E1
Phone: (905) 940-1923 ext - 246
1-888-NORTH88 (667-8488)
Fax: (905) 940-1925
Julie Squires
Softscribe Inc.
404-256-5512
# # #