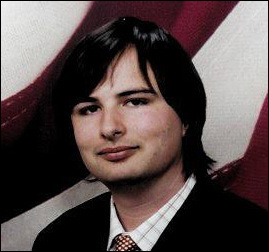 If you've never heard of The Sound of Young America, then The Sound of Young America is the greatest radio show you've never heard of.
San Francisco, CA (PRWEB) February 17, 2006
A year ago, The Sound of Young America became the first public radio show west of the Mississippi to podcast. Since then, it has counted over a quarter million program downloads, expanding its reach from three small radio stations (in Santa Cruz, San Francisco, and Hattiesburg, Mississippi) to a broad crossection of the world. Now, the show and its producer/host, Jesse Thorn, are considering how to transform a credit-card financed non-commercial venture into a long-term sustainable media enterprise.
Over the past year, media companies, technology companies and venture capitalists have poured millions of dollars into podcasting enterprises. Search companies like Yahoo! have launched portals, Web 2.0 companies like Odeo have launched creation and aggregation tools, and new media companies like PodShow have invested in programming. Huge public media networks like National Public Radio have been active in the podcasting arena as well. But where does all of this leave indies like The Sound of Young America?
"The Sound of Young America is at a turning point," says Jesse Thorn, the 24-year-old host and producer of the program. "Two years ago, I was worrying about how to pitch a hip talk show to the acoustic-guitar-singer-songwriter crowd that dominates public radio management. I still worry about that, but we've found that with podcasting, we can bypass those gatekeepers and go directly to the audience. The next step, though, is finding a way to make this endeavor sustainable.
Only a fool would expect to get rich off of public broadcasting, but I've heard rumors that some public radio folks make enough money for food and shelter, and I'd like to get in on that. My public broadcaster's intuition tells me Ira Glass bought his trademark spectacles with a little something called health insurance. Something which I don't currently have."
As Sound of Young America listenership grows, the possibility of underwriting support from business grows along with it. So do ancillary revenue possibilities -- t-shirts, custom CDs, website advertising and the like.
The possibilities come with challenges, however. If it's an advertising/underwriting model, who will do the selling? Where does the marketing budget come from? Should the show continue to distribute under a free-distribution licence? Can the show continue to raise production values to network standards without the support of a major radio station?
Only time will tell if the future of public media will be truly independently produced. If The Sound of Young America is any guide, though, the future is bright.
About The Sound of Young America:
The Sound of Young America is a public radio program about stuff that is awesome. The show combines interviews with comedians, musicians, artists, authors, and others with original comedy and content. Launched five years ago as a college radio show on KZSC-FM in Santa Cruz, it is now syndicated to two other stations, and has been licenced for broadcast by stations including KERA, Dallas and WHFR, Detroit. Today, the show's production is split between KZSC in Santa Cruz and host Jesse Thorn's home studio in San Francisco.
Thorn has been voted "Best Radio Personality" by the readers of the Metro Santa Cruz three times. Salon.com recently wrote of the show, "If you've never heard of The Sound of Young America, then The Sound of Young America is the greatest radio show you've never heard of."
The program has operated as a completely non-commercial enterprise for its life, accepting no money from either stations or corporate underwriters. A couple months ago, a nice lady in Lawrence, Kansas sent Jesse $50 because she and her husband really liked the show. Jesse used the money to buy gas and fake moustaches.
Contact: Jesse Thorn / 415-225-1665 / splangy@splangy.com
February 2006 is Podcast Month at PRWeb. This press release distributed by PRWeb, the Online Visibility Company.
# # #