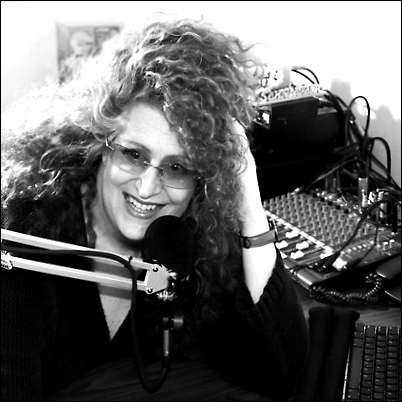 I don't think we could do that if we wanted to.
San Jose, CA (PRWEB) February 20, 2006
The first talk-radio program hosted by a straight, white, buddhist, vegetarian, lesbian fraternity boy trapped in the body of a recovering transsexual woman patent attorney with a bizarre sense of humor, and a master's degree in city planning, is back on the air as brand-new weekly podcast.
"Schnauzer Logic", first heard on AM1080 KSCO in Santa Cruz, California, returns as a podcast, downloadable from the Apple iTunes Music Store, or directly from http://www.schnauzerlogic.com, with host Robin Diane Goldstein, and her friends, musician/comedian Parviz Fathali, and artist/philosopher Sean Meehan. Featuring spirited discussions about the world of entertainment and the week's top news stories, Schnauzer Logic also showcases new music performed by outstanding bands from around the world.
"I've always thought people should be able to hear the nightly conversations I have with my best friend, Gayle (King)", said Robin Diane Goldstein, "and a weekly podcast seems like the best way to do just that. Together with my friends, we look forward to creating programming that will entertain, inform and inspire our listening audience. No... wait... that's Oprah," said Goldstein, "I don't think we could do that if we wanted to."
Going from a 10,000 watt transmitter to a self-produced podcast is just the next step on the road that ultimately leads to sitting alone in her bedroom, talking to herself, a dream she's held since childhood. Subscriptions to the Schnauzer Logic podcast are free, and are guaranteed to appraise for at least twice their purchase price.
"Schnauzer Logic" is produced at the studios of The Schnauzer Logic Radio Co., a Silicon Valley audio production company, which can be reached via email at inquires@schnauzerlogic.com or on the Web at http://www.schnauzerlogic.com.
February 2006 is Podcast Month at PRWeb. This press release distributed by PRWeb, the Online Visibility Company.
###