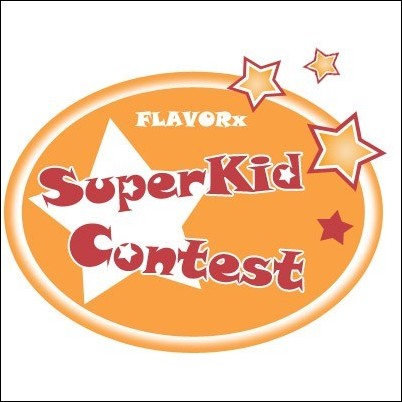 Bethesda, MD (PRWEB) February 22, 2006
FLAVORx, Inc., the company responsible for supplying over 37,500 pharmacies nationwide with scientifically-tested and specifically developed medicinal flavorings, is looking for its newest child spokesperson. While most child stars are discovered through modeling and acting agencies, FLAVORx plans to dive into an untapped goldmine: everyday kids. Some of the most famous and talented child stars have been found by chance and stumbled into stardom. Likewise, FLAVORx turns to the American public for their nominations and votes to find a cute, funny, down-to-earth child full of personality to be the new face of FLAVORx. This FLAVORx SuperKid will win a $1,000 college scholarship fund and a roundtrip flight to Washington, D.C. for a photo shoot and be featured on marketing materials that will be displayed nationwide at its independent and chain pharmacies such as CVS, Wal-Mart and Rite-Aid.
What's the best way to find the perfect child that appeals the most to the American public? Ask the American public for the ideal nominees, of course. Kids full of character and beaming with ear-to-ear smiles could be related to you, right next door, in your classroom, playing on the local sports team or even making you laugh in line at the grocery store. And because the American public knows who would make the absolute best FLAVORx SuperKid, the company is turning to your votes to determine the winner.
Children's faces that have graced products such as Coppertone® Suntan Lotion and the Gerber® Baby have been made famous based on everyday kids. Coppertone was inspired by a company member's family photo and the Gerber baby was based on the baby face of a Gerber family friend.
Ever heard of Hallie Eisenberg, the young girl who captured the nation's heart in Pepsi commercials? Or Alyssa Milano, the child star of "Who's the Boss?" and current successful actress on "Charmed"? Both of these young starlets accidentally found fame. Hallie Eisenberg was discovered while tagging on an interview with her older brother. Similarly, Alyssa Milano was dragged to her babysitter's audition where the producers fell in love with Alyssa instead of her babysitter. In the case of "American Idol" or "Star Search," these talent contests helped launch the careers of everyday people such as Kelly Clarkson, Britney Spears, Rosie O'Donnell, Christina Aguilera, Destiny's Child, Ray Romano, Sinbad and Martin Lawrence.
To provide opportunity and reach out to children of all backgrounds and all walks of life, FLAVORx will reach out to children's organizations such as Make-A-Wish, Shane's Inspiration, the Leukemia and Lymphoma Society, the Celiac Sprue Association, the Pediatric/Adolescent Gastroesophageal Reflux Association and local Children's Hospitals and charities from now until the contest's deadline on April 30th. Additionally, information and materials will be distributed to FLAVORx-participating pharmacies.
It is FLAVORx's intention that the $1,000 college scholarship fund will help offset the rising costs of higher education and skills training. In general, college tuition rates will increase at about twice the general inflation rate. On average, tuition tends to increase 8% per year, meaning that about every 9 years the cost of college tuition will double. Financial assistance on any level will provide great value to aspiring children and their families.
The top 20 finalists will be featured on the FLAVORx website. Voting details will follow as finalists are determined. The winner will receive a $1,000 college scholarship, a roundtrip flight to Washington, D.C. for a photo shoot and the person who nominates the winner will receive a $500 cash prize. Nomination forms are currently available online at http://www.flavorx.com/human/superkid.asp or through hard-copy by contacting Teresa Chen at 800.884.5771, extension 234.
# # #