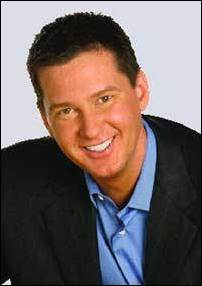 I'm looking forward to helping change the lives of 100 families
Beverly Hills, CA (PRWEB) February 21, 2006
Personal finance expert Richard M. Krawczyk, Ph.D. (a/k/a Dr. Richard - America's Financial Fitness Trainer™), has announced a limited program where he will personally mentor 100 families to become case studies for his new book.
As a follow-up to his #1 bestselling book Financial Aerobics (Cavalier Publishing), his new book More Financial Aerobics (Financial University Press) is due to be released in May 2006.
"I'm looking forward to helping change the lives of 100 families," stated author, speaker and consultant Richard M. Krawczyk, PhD. "The progress that they make will help them down the path of financial freedom."
Dr. Richard has been featured in E! Online, Investor's Business Daily and In Touch Weekly Magazine, as well as several websites.
For more information on this limited mentoring program, details can be found at http://www.FinancialFitnessMentoring.com. Registration will end on March 1, 2006.
Personal Finance Expert Available for Comment:
Dr. Richard M. Krawczyk is also available for comment. Krawczyk is a respected Los Angeles writer, public speaker, and consultant with experience in personal finance and consumer credit. Dr. Richard can offer your audience advice on all areas of personal finance including: stock market, investing, consumer credit, budgeting, consumer debt, insurance, real estate investing and retirement planning. Dr. Richard runs the Los Angeles-based consulting firm Dr. Richard Enterprises. To review some of Dr. Richard's media hits, you can visit his website http://www.FinancialFitnessTips.com/media.
Dr. Richard is a celebrity personal finance expert has been seen in publications such as Investors Business Daily, In Touch Weekly Magazine and E! Online (part of E! Entertainment). He is the former television host of Consumer Credit in the 80's.
The FinancialFitnessTips.com Report was launched in November 2003. It is one of the few daily electronic newsletters the offers news, tips and product reviews in personal finance.
# # #