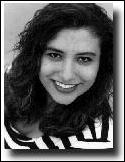 It's human nature, really, to want to know what the future holds
Wooster, OH (PRWEB) February 24, 2006
"Ask Allie Podcast" offers advice on life with a metaphysical twist.
"Love or money, that's usually what it boils down to," laughs Allie.
She should know. As a Personal Intuitive Advisor, and successful advice columnist, "Ask Allie", she is continually asked questions that focus on either, yes, love or money.
"It's human nature, really, to want to know what the future holds," says Allie. "We either want to know whether we'll find – or keep – love, or we want to know when/if we'll have money to do the things we want."
Testament to the anguish of many is the hundreds of emails she receives for the "Ask Allie Podcast," her weekly advice show, based on her internationally read column, "Ask Allie."
"The power of my own intuitive gifts help me to reach a deeper level of understanding," she explains. "Instead of merely giving superficial advice, I can see some of the unseen forces at work around the questioner and then help guide him or her through those obstacles."
It's the success of her life advice – with a metaphysical twist that propelled Allie into the digital world with her podcast.
"Again, it's human nature to want to hear what others are asking – and what my advice would be. That's what makes advice shows so popular- peeking into other people's lives. It helps us to understand that our problems are not ours alone, that other people have the same problems. It's comforting to know that."
Each 30 minute show includes: Allie's musings, three Q & A, the magical item of the week and a weekly update of her blog - "Allie's Two Cents".
The "Ask Allie Podcast" has shown continued growth ever since its debut in late 2005. A new podcast is added every Monday and is available for your listening pleasure at Allie's own site (http://www.gypsyadvice.com), Feedburner (http://feeds.feedburner.com/AskAlliePodcast) or through iTunes.
The online market is such a success for Allie that she wishes to find sponsors for the podcast to play it several times a week and create a radio show.
Allie Theiss
P.O. Box 1511
Wooster, Oh 44691
330-264-9977
# # #