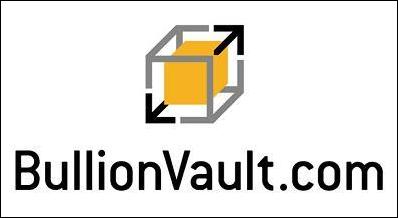 London, UK (PRWEB) February 24, 2006
Private investors interested in gold will be studying the Investors Chronicle this week. It includes another in its highly rated 'Master Class' series - with thirty pages of detailed analysis on the forces behind gold's powerful price performance over recent months.
Sponsors http://www.BullionVault.com have a limited number of copies of the survey available for free. To get one just email your postal address to:
gold_master_class @ BullionVault.com
Or send a self addressed envelope to their London offices at 2b Bassein Park Road, London, W12 9RY, UK.
About BullionVault.com:
BullionVault.com (bullionvault.com) is a revolutionary online market for private investors to buy gold, and later sell, directly within international high-security vaults. Customers trade gold with each other, or BullionVault.com, at the best price. The service launched in May 2005 and is proving immensely popular.
It was created based on consumer research from Galmarley http://www.galmarley.com - a popular resource on the history of money, economics and gold.
Contact:
BullionVault.com
Paul Tustain, +44-208-743-7755
paul.tustain (at) BullionVault.com
###