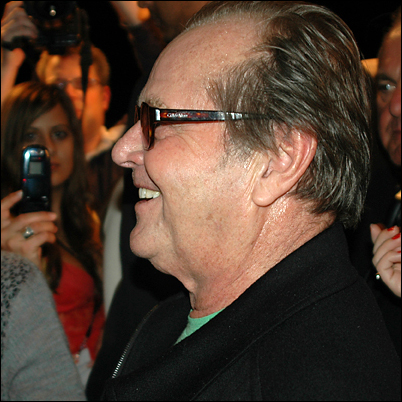 Beverly Hills, CA (PRWEB) March 25, 2006
Beverly Hills People has concluded its week-long coverage of the L.A. Fashion Week events hosted by Mercedes Benz and SmashBox Studios.
Beverly Hills People highlighted its week of coverage by being on hand for the much-anticipated Jennifer Nicholson show on Wednesday night.
The event was slated as the most anticipated show of the week with a standing-room-only audience that waited over an hour for the show to start. Designer Jennifer's father, Jack Nicholson, proved to be the reason for the late start when he was delayed en route from a Laker game.
Those kept waiting included a squad of celebs including Paula Abdul, Lisa Rinna, Rebecca de Mornay, and Jack's former squeeze, Lara Flynn-Boyle.
Hollywood's number one basketball fan finally arrived at 10:06 p.m., parting the standing-room-only crowd on his way to his pre-assigned seat near his ex-girlfriend, Flynn Boyle, who was seated on the right side of the stage.
Which led to one of the few truly dramatic moments of the week as front-row seats were furiously reshuffled on account of Mr. Nicholson: Fashion Week has been marked by campy gimmickry that has ranged from models who stop the show to perform impromptu guitar solos to an androgynous hoola-hoop artist and extending to the over-the-top theatrics of an actor impersonating a Catholic priest sprinkling holy water on the audience. However, nothing proved as interesting as the unplanned seating snafu that caused Fashion Week co-host Davis Factor to personally ask two spectators to give up their stage-left seats for Jack and his guest.
Apparently, no one had bothered to ask the famous actor if he would mind sitting next to Flynn-Boyle and it soon became clear that Mr. Nicholson prefers a runway barrier between himself and his lovely ex-girlfriend.
Once the show got underway, layers of ruffles and sheer metallics took center stage along with fanciful pirate prints. Jennifer Nicholson wowed the crowd with a pink sheer bow dress that looked as if it was made of rubber. Additional flourishes to the collection included denim skirts that were embroidered with arts and craft-sy deer and log cabins.
###