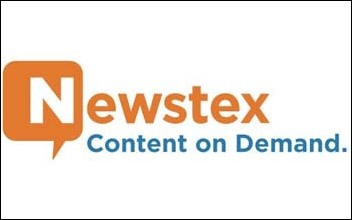 Many of our customers want to track and segment what key influencers are saying in their blogs in addition to the traditional news outlets
DAYTON, OH, and NEW YORK (PRWEB) April 5, 2006 –
LexisNexis U.S., a leading provider of information and services solutions, and Newstex, the Content On Demand™ company, today announced an alliance to deliver Blogs On Demand ™ via the LexisNexis® online service. Newstex Blogs On Demand makes available full-text blog content from premier Weblogs in a wide variety of categories including art, career, economics, environment, finance, food, health, law, marketing, medical, technology, video games and many more.
Unlike existing Web-based blog aggregation services, Newstex actually licenses influential blog content directly from independent bloggers and then takes in each carefully selected blog feed in text format and uses its proprietary NewsRouter technology to scan it in real-time.
"Many of our customers want to track and segment what key influencers are saying in their blogs in addition to the traditional news outlets," said Dawn Conway, vice president of Content and Business Development for LexisNexis. "Adding full-text blogs from Newstex helps meet this customer demand."
Larry Schwartz, Newstex president, added, "By delivering a feed of this blog content to LexisNexis, their customers will immediately enjoy commentary on a wide variety of topics from influential bloggers in the world."
Newstex automatically tags each blog post with company names, stock tickers, key executives and government officials, and detailed topical categories. Each blog post delivered as part of Newstex Blogs On Demand will include Newstex's proprietary PeopleTickering™—a system that synthesizes metadata from numerous premium sources and quality blogs to create a database of people who make the news.
About LexisNexis
LexisNexis® (http://www.lexisnexis.com) is a leading provider of information and services solutions, including its flagship Web-based Lexis® and Nexis® research services, to a wide range of professionals in the legal, risk management, corporate, government, law enforcement, accounting and academic markets. A member of Reed Elsevier Group plc [NYSE: ENL; NYSE: RUK] (http://www.reedelsevier.com), the company does business in 100 countries with 13,000 employees worldwide.
LexisNexis has more than 30 years of experience in organizing enormous data stores and developing and delivering sophisticated search, integration, and analytic tools that can be tailored to a user's workflow. With breaking news, legislation and regulations, business intelligence, intellectual property and public opinion, LexisNexis provides access to the interpretive data and the facts and figures that impact peoples' business decisions across the globe. LexisNexis works closely with its customers to help them find the answers they need to make informed business decisions that drive winning results.
LexisNexis, Lexis and Nexis are registered trademarks of Reed Elsevier Properties Inc., used under license. © 2006 LexisNexis, a division of Reed Elsevier Inc. All rights reserved.
About Newstex
Newstex offers Content On Demand, including tailored, real-time news and commentary from thousands of branded newswires, newspapers, magazines, financial and business sources, official government feeds and blogs. Newstex collects full-text digital news and commentary feeds, standardizes the content format, adds stock ticker symbols, PeopleTickers and topical categories, and instantly delivers the result via easy-to-integrate XML or RSS newsfeeds.
The Newstex Blogs On Demand product delivers value-added full-text blog content. Newstex processes blogs in real-time through its NewsRouter technology to automatically tag each blog post with key data such as company names, stock tickers, key executives and government officials, and detailed topical categories for distribution to downstream enterprise customers to ensure greater exposure and reach for this valuable content. Blogs In Demand and Content On Demand from Newstex are an efficient way for content distributors and enterprise customers to cost-effectively integrate full-text premium newsfeeds and the top blogs at reduced cost, minimum risk and optimum ROI. For more information, please visit http://www.newstex.com.
###