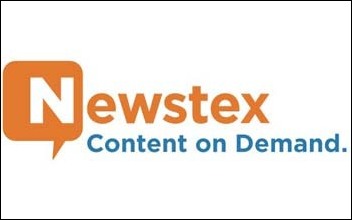 Blog content is mainstream and a valuable form of commentary
Guilford, CT (PRWEB) April 5, 2006 –-
Newstex, the Content On Demand™ company, announced that blog content from Gawker Media and Corante will be made available via the revolutionary Blogs On Demand product. Blogs On Demand offers blog networks and individual bloggers a syndication business model which enhances the exposure and makes blogs easy to use for employees working in companies, financial firms and government agencies. Newstex Blogs On Demand delivers full-text blog content from premier Weblogs for content distributors and enterprise customers.
Gawker Media, an independent media company with a stable of titles in over a dozen categories, takes the weblog content formula and applies the business model of a traditional consumer magazine. Blogs delivered through Gawker Media include the flagship Gawker, plus Gizmodo, Wonkette, and others.
Corante is a cutting edge social media company and the first in the world to embrace blogging. Home and partner to some of the blogosphere's most respected and insightful thought leaders, journalists, authors, analysts, practitioners and professionals, Corante currently attracts tens of million of pageviews a month, continues to grow rapidly, and ranks among the top most-linked to sites on the Web.
Unlike existing Web-based blog aggregation services, Newstex actually licenses influential blog content directly from bloggers and then takes in each carefully selected blog feed, including those from Gawker Media and Corante in text format and uses its proprietary NewsRouter technology to scan it in real-time. Each blog post delivered as part of Newstex Blogs On Demand is treated as a news story. Blog content is easily integrated into the applications that people use everyday, including content aggregator services, financial trading environments and customer relationship management systems.
"Blog content is mainstream and a valuable form of commentary," said Larry Schwartz, Newstex President. "Information professionals are increasingly faced with identifying and delivering quality blogs together with premium content sources to professionals working in enterprises. We're making it simple for blogs to be delivered to the enterprise in the format with which people are already familiar."
Newstex delivers full-text real-time posts from blogs in a wide variety of subjects. Newstex is the top choice for quality, hand-selected, full-text blogs, which are fully licensed for use in third-party applications.
Notable among new blogs added from Gawker Media are the following:
Gawker is the group's flagship title, a mix of pop culture and media gossip, updated more than a dozen times a day.
Gizmodo is a web magazine dedicated to everything related to gadgets, gizmos, and cutting-edge consumer electronics
Wonkette! Since it launched in January 2004, Wonkette has become compulsory reading for Washington, D.C. insiders, political junkies, and a new generation which responds more to humor than the traditional journalistic obsession with process.
Defamer is a gossip blog like Gawker For New York.
Screenhead is online entertainment for guys who are too lazy to watch TV.
Kotaku: As Gizmodo is to gadgets, so Kotaku is to computer games.
Jalopnik is all about the cars of the future.
Gridskipper is an urban travel, nightlife, and culture guide.
Lifehacker makes getting things done easy and fun.
Sploid is news on speed.
Deadspin is sports news without access, favor, or discretion.
Valleywag is a tech gossip rag.
Influential blogs added from Corante include:
Between Lawyers: technology + culture + law
Copyfight: the politics of intellectual property
The Importance of…: networks and law
Brandshift: the evolution of branding
Customer Intelligence: customer relationships
Future Tense: the future of work
Ideaflow: creativity + innovation
Total Experience: experience design
Got Game?: the future of play
Podcasting: the podcasting industry
Rebuilding Media: the economics of media
Strange Attractor: social media
Going Global: Web globalization
Goyami: search engine marketing
Many-to-Many: social networks
Online Dating Insider: the online dating industry
Transition Game: sports + tech
Brain Waves: neurons, bits & genes
The Loom: life, past and future
In the Pipeline: drug discovery
Newstex automatically tags each blog post with company names, stock tickers, key executives and government officials, and detailed topical categories. Each blog post delivered as part of Newstex Blogs On Demand will include Newstex's proprietary PeopleTickering™ -- a system that synthesizes metadata from numerous premium sources and quality blogs to create a unique database of people who make the news.
Note to Editors: Please see related press release also sent today: LexisNexis Delivers Blog Content via Newstex Blogs On Demand: Full-text blog feed from Newstex now available to LexisNexis customers.
###