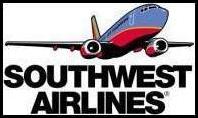 Dallas, TX (PRWEB) April 4, 2006
Southwest Airlines (NYSE: LUV) today announced it has requested two gates at Washington Dulles International Airport for service the carrier intends to start in the fall of 2006.
For more information on Southwest Airlines, check out this link http://www.southwest.com/jp/luvhome.shtml?src=PR_040406
"We are celebrating 35 years of Legendary Service in 2006. Still, the opportunities to grow our famous Southwest Low Fare leadership within the United States are abundant," said Gary Kelly, Southwest's Chief Executive Officer. "The sheer size and scope of the Washington, D.C. metro area makes Washington Dulles International Airport an exceptional market opportunity. Located in northern Virginia, Dulles will be a terrific complement to our Baltimore/Washington International Thurgood Marshall Airport (BWI) operation located near Baltimore, Maryland."
Dulles is one of three major airports within the sprawling Washington, D.C. metro area, which has a population of approximately eight million people. Along with BWI -- Southwest's fourth-largest airport with 165 daily departures -- and Ronald Reagan National Airport, some 65 million people travel into and out of the area each year.
The northern Virginia area near Washington Dulles includes three of the nation's fastest-growing counties, Loudoun, King George, and Caroline. Fueled by the presence of such companies as MCI Inc., Oracle Corp., Orbital Sciences Corp., America Online Inc., and Nextel Communications Inc, developers are clamoring to keep up with demand in the area.
"The population and business growth in northern Virginia means a great opportunity is rapidly getting even better," Kelly said. "As the Washington, D.C. metropolitan area continues to expand, the need to serve our Customers in northern Virginia becomes more urgent."
Southwest has not yet announced how it will weave Dulles into its existing network. The airline plans to announce those routes this summer along with the everyday low fares it will offer.
"The Baltimore/Washington market and Maryland's BWI airport are very important to Southwest Airlines," Kelly said. "We are very excited to grow our Baltimore/Washington presence and welcome new Virginia Customers at Dulles with our Low Fares and Legendary Customer Service."
About Southwest Airlines:
Southwest Airlines, the nation's largest carrier in terms of domestic passengers enplaned, currently serves 62 cities in 32 states. Based in Dallas, Southwest currently operates more than 3,000 flights a day and has 31,000+ Employees systemwide. Southwest Airlines was recognized for its top-notch service and low fares for the third consecutive year by Business Traveler Magazine. The magazine's 2004 "Annual Best in Business Travel Reader Survey" named Southwest as "Best Low Cost Carrier." The survey is conducted by independent research firm, Mediamark Research Inc., and is voted on by the magazine's business travel readers.
Note To Editors: Photos of Southwest aircraft and CEO Gary Kelly are available free to media via http://www.swamedia.com .
This release, as well as past news releases on Southwest, are available online at http://www.southwest.com . News media also can access an online press room via http;//http://www.southwest.com . Just go to "About SWA" and "Media Relations."
To receive future releases automatically via e-mail, sign up for e-mail news alerts at http://www.southwest.com . Just click on "About SWA" and "News Releases."
Contact:
Public Relations of Southwest Airlines
+1-214-792-4847
# # #