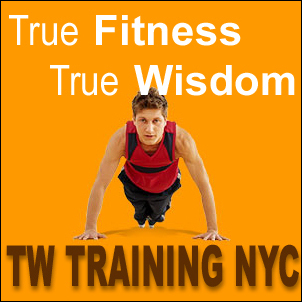 New York, NY (PRWEB) April 18, 2006
Ever hear that it takes 90 days to break a bad habit? Personal trainer Terri Walsh needed to help her busy clients understand and stick to portion control. Enter: NuKitchen, a meal delivery service dedicated to providing healthy convenient and delicious food. They have created a meal service program that provides TWTNYC, http://www.online-personaltraining-nyc.com clients with a simple 2 meal plan & snacks, freshly prepared, delivered, and monitored - daily.
TWTNYC, Online-personaltraining-nyc.com is proud to partner up with Nukitchen to bring TWTNYC's clients a truly delicious experience. Not only will TWTNYC's clients eat well, but Nukitchen designs gourmet portion controlled meals that inherently complement TWTNYC's personal training programs.
Terri Walsh, owner of TWTNYC says, "Many of my clients simply have no idea what the proper portion size is nor do they have time to shop and cook. Nukitchen freshly prepares the food using only the highest quality ingredients. However, I control the calorie content of each clients meal. Except dinner, after eating well all day, my clients are NATURALLY eating less at night. Thats breakfast, lunch, and snack(s) delivered directly to their door -5 days per week- for my recommended 90 day plan. On weekends they do as they wish, but most simply stay on the system without realizing it. They become conditioned gradually - and realize they CAN do this on their own, in their daily lives."
All the NuKitchen meals are pre-cooked so all thats needed is to re-heat in certain instances. Their chefs are highly skilled in the culinary arts, having worked at some of the city's top food service establishments. Though their cuisine is Mediterranean based, they incorporate global flavors to provide delectable American, Asian, and Latin dishes. Their unique blend of herbs & spices combined with lean sources of protein, heart healthy oils and whole grains, make eating with NuKitchen a truly delicious experience!
Deliveries are made at night between the hours of 11pm-6:00am anywhere in Manhattan, parts of Queens and Brooklyn.
Now here's the best part. TWTNYC online-personaltraining-nyc.com's clients receive:
Special price of $29.99 TWTNYC's 90 day plan.
###