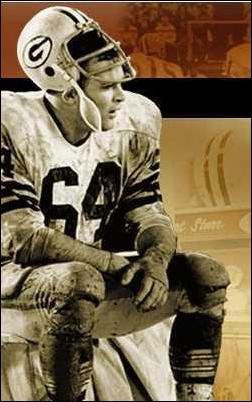 This is an historic heirloom from Super Bowl I and an important piece of my legacy, one that I had anticipated passing on to my children. If the person who has this ring cannot see their way to return it to me, I will continue with the legal action available to me
Green Bay, WI (PRWEB) April 26, 2006
An investigation is underway in the bizarre theft of a Super Bowl I championship ring belonging to Former Green Bay Packer, Jerry Kramer, a member of Vince Lombardi's World Champion Green Bay Packers teams. The ring was stolen from Kramer Twenty-five years ago, mid-flight on a United Airlines flight from Chicago to New York. Last week, the ring resurfaced on the internet; put up for public sale by a Chicago based auction company. Kramer was outraged to find that his stolen Super Bowl ring was up for public auction.
Today, Kramer launched a web based initiative to gather information about the 25 year long journey of his ring and to make the public aware of the potential pitfalls of the sports memorabilia industry. "Things are not always as they appear to be, items that might be purchased could be tainted, forged, or even stolen", said Kramer.
He has posted a detailed account of the unusual theft that occurred mid-flight and photos of the ring on his web site JerryKramer.com and has a set up a feed back section. He is encouraging people to visit the site to keep up with the case and share their thoughts and experiences about the sports memorabilia industry. He is also asking anyone that might have any information about where the ring has been for the past 25 years to contact him through his web site.
Kramer first learned that the ring may have surfaced last week during a mysterious call from Canada in which an unidentified man asked, "Are you missing your Super Bowl ring?" He then stated that Kramer might be hearing something about his ring in the near future.
That was then followed by a call from John Nitschke, the son of Ray Nitschke, the Packers' Hall of Fame middle linebacker, who refused to believe his deceased father's former teammate and friend would sell his Super Bowl I ring.
"I see your Super Bowl I ring is up for sale. My dad would never have sold his ring, and I'm pretty damn sure you'd never sell yours, either," Nitschke told Kramer.
Kramer immediately contacted the auction house, Mastro Auctions, Inc., considered to be one of the largest in the world. He asked that the auction be stopped and that they contact the person who consigned the ring to inform them the ring is property stolen from him. The ring was up for auction for several days, the bid was at $20,000 when Mastro halted the auction. The ring is now in their safe. Kramer's Chicago-based lawyer contacted authorities including the Illinois Attorney General and local Police Chief. Attempts to contact the person who consigned the ring are underway by Mastro, the authorities are working to get the ring back to Kramer.
"This is an historic heirloom from Super Bowl I and an important piece of my legacy, one that I had anticipated passing on to my children. If the person who has this ring cannot see their way to return it to me, I will continue with the legal action available to me," said Jerry Kramer.
"The sports memorabilia business has recently been under a great deal of scrutiny. The fact that Mastro stopped the bidding can help to improve the image of the sports memorabilia industry. It is nice to know there are good people out there," said Jerry Kramer.
Missing objects do seem to find their way back to Kramer, as last year he found historic, lost Vince Lombardi locker room audio tapes from Super Bowl II that had been missing for 40 years in a trunk in his garage. Audio clips of the extraordinary Super Bowl II locker room audio can be heard at JerryKramer.com. Kramer is thrilled that the ring has been located but it remains to be seen if it will find its way back onto his finger.
A full account of what happened on the flight twenty five years ago, a statement from Jerry Kramer, as well as photographs of the ring are posted on JerryKramer.com. Updated information on the investigation will be posted on the site daily and a live chat event with Kramer and others involved in the situation is being planned.
Jerry Kramer is searching for information in an attempt to trace the ring from the day it was stolen until today. He asks that anyone with information regarding the ring, or who was a passenger or crew member on that that flight, please contact us. He is also curious to learn the public's view about the sports memorabilia craze. He encourages people to post their thoughts at JerryKramer.com.
Jerry Kramer is available for media interviews regarding this story please contact Jennifer Smith at (920) 499-7133.
# # #