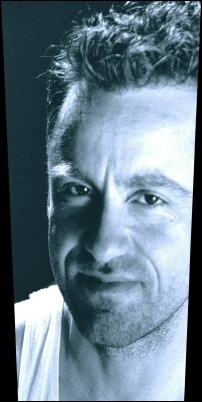 For its wealth of detail, as well as its compelling and inspiring narrative, this work belongs on the shelves of both public and academic libraries.
(PRWEB) May 1, 2006
In recent Penguin release, "Both Sides Now: One Man's Journey Through Womanhood," attorney Dhillon Khosla shares his journey from female to complete male in a memoir that is raw and honest, devoid of politics, and profoundly inspiring.
In 1997, Dhillon Khosla had the kind of life others might envy: After graduating valedictorian from law school, Khosla was now working as a staff attorney for presidential-appointed judges by day, and pursuing songwriting by night. To top it all off, Khosla was a beautiful-appearing woman who turned heads on the street. But on the inside, there was turmoil and confusion. For Khosla could not shake the conviction that had been there since childhood: inside this female shell was a boy waiting to become a man – a conviction that, research shows, is created during the third month in the womb, when the brain is getting shaped along gender lines via hormonal distribution.
When an intuitive ex-girlfriend brought Khosla an article from the New Yorker about men who had gone through this transformation, the pieces finally fell into place.
"It was like that little boy inside me just exhaled and said, 'yes – now you see,'" says Khosla.
Within a few months, Khosla began a journey that would lead through fifteen surgeries, one of which almost claimed his life and revealed the very depths of his commitment. As Khosla continued to bravely fight his way home, his nights became filled with beautiful, allegorical – and sometimes prophetic – dreams, while his days brought insight upon insight into the many ways we as men and women leave our fingerprints upon each other.
And when he finally reached the finish line, Khosla realized it was his duty to tell this story: "I think sometimes God gives difficult conditions to strong people so we can tell the story with conviction and grace. And in my case, the story is not just about the medical condition and cure, but the insights I gained from having walked a mile in the shoe of each sex.
To be the same soul on the receiving end of very different treatment and assumptions taught me just how much baggage men and women place upon each other and how deeply that impacts our trust and intimacy. And while some choose to politicize gender or elevate one truth over another, I have come to understand that we cannot bridge this divide until we are truly ready to honor the greatest spiritual commandment of all: love others as though they were you and you were they."
Biography
Dhillon Khosla was born in Brussels, Belgium to an East Indian father and a German mother. His paternal grandfather, Krish Khosla, was a well-respected spiritual scholar who authored two books on 13th century mystical poet Jalal-Al-Din Rumi. For the past twelve years, Khosla has served as a judicial staff attorney for both state and federal judges – first at the California Supreme Court and subsequently at the Ninth Circuit Court of Appeals. He lives in California and spends his weekends visiting churches and temples in order to, "keep the lamp within well-lit."
Praise from Critics:
"For its wealth of detail, as well as its compelling and inspiring narrative, this work belongs on the shelves of both public and academic libraries." Library Journal
"Keen observation, warmth, and humor make Khosla's journey most readable." Booklist
For more information, photos, and media clips visit: http://www.dhillonkhosla.com
Publicity: Liam Collopy at Levine Communications: T: 310-300-0950 x 231
###