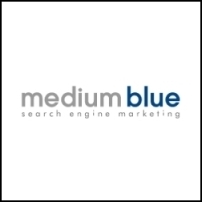 One of TAG's primary 2006 goals is to become an information repository for our members and Georgia's broader technology community. The partnership with Medium Blue Search Engine Marketing represents a major step toward achieving our goal
Atlanta, GA (PRWEB) May 31, 2006 –-
The Technology Association of Georgia (TAG) is pleased to announce its new "Promotion through Education" initiative—the establishment of a new, online, member-created library of business and technology articles. TAG has selected Medium Blue Search Engine Marketing , an Atlanta-based search engine optimization (SEO) company that was recently named the best SEO firm worldwide by by independent industry resource PromotionWorld, to "optimize" the online articles to rank highly on search engines. Initial data collection has found some articles already listed at number one on Google and other popular engines for their targeted key terms. Using their proven optimization techniques, Medium Blue Search Engine Marketing aims to help secure the library's status as a premier business and technology resource for information seekers around the world.
"One of TAG's primary 2006 goals is to become an information repository for our members and Georgia's broader technology community. The partnership with Medium Blue Search Engine Marketing represents a major step toward achieving our goal," said Tino Mantella, president of TAG. "The new business and technology library will afford members an opportunity to relay their discoveries to TAG's growing multitude of loyal visitors to our web site. In addition, the dissemination of this information via search engines will help companies build their brand while positioning Georgia as an important state for the advancement of business and technology."
Members of TAG, including the Georgia Institute of Technology, BroadSource, M2SYS Technology, and Software Paradigms International, have contributed business and technology articles of the highest caliber to the library. Articles cover an array of subjects, from robotics to brand awareness to Sarbanes-Oxley compliance, in order to appeal to a range of users. While only TAG members may submit articles for inclusion, access to the library is unrestricted and free to all. TAG looks to regularly update and expand its collection to keep the "Promotion through Education" library on the cutting edge of business and technology.
"We're pleased that such a prestigious organization as the Technology Association of Georgia, which has connections to numerous search engine marketing firms in Atlanta and nationwide, has chosen Medium Blue for the search engine optimization of its newest initiative," said Scott Buresh, president and CEO of Medium Blue Search Engine Marketing. "We look forward to helping TAG achieve their goal of making the 'Promotion through Education' library an indispensable global resource for anyone involved in the business of technology."
The library's official launch is today and it can be found at http://www.tagonline.org/Resources_White-Papers.php.
About the Technology Association of Georgia
The Technology Association of Georgia was formed in 1998 with the mission to build, connect, and enable people, companies, and communities. Its 18 Societies act as a distribution channel for TAG programs, offering over 75 meetings and seminars per year. TAG coordinates a series of meetings and events including the Featured Speaker Series, Field Trip Series, and the Georgia Technology Summits. TAG expands its reach by fostering public and private partnerships with organizations such as the Atlanta Telecom Professionals, the MIT Enterprise Forum, Georgia Chamber of Commerce, and Georgia Department of Economic Development. In addition to adding value for its business and technology members, TAG's Board of Directors, Leadership Council, and staff act as a primary catalyst for fostering a rich environment for technology growth in the State of Georgia. For more information visit http://www.tagonline.org.
About Medium Blue
Medium Blue Search Engine Marketing, an Atlanta search engine optimization company, was recently named the number one SEO firm in the world by respected industry resource PromotionWorld. Medium Blue's services include search engine optimization, visitor conversion, and online public relations. The company's search engine marketing experts are recognized industry leaders and have been featured in numerous publications, including ZDNet, WebProNews, MarketingProfs, DarwinMag, SiteProNews, SEO Today, ISEDB.com, and Search Engine Guide, and contributed to Building Your Business with Google for Dummies (Wiley, 2004). Medium Blue services a national client base, including Boston Scientific, Cirronet, and Vector Networks.
Contact Information:
Candace Clark
Technology Association of Georgia
404-817-3333 ext. 1
Brian Cooper
Medium Blue Search Engine Marketing
404-961-2656
###