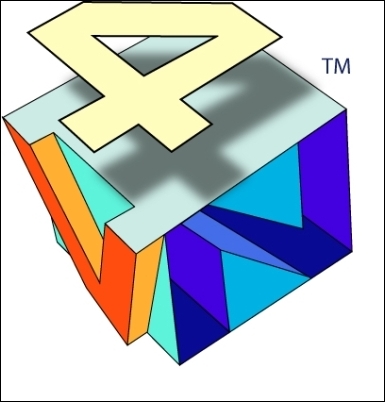 We've had customers wanting to use our product for simple things like showing their kids' video to family and friends located in various geographies, all the way up to complex implementations of multi-level corporate training programs
San Jose, Calif. (PRWEB) May 9, 2006 —
Video4Networks, Inc. announced today the release of its Pay-Per-Minute Internet Video Services, putting streaming video content in the hands of many more users. The company's new offering allows any user to manage, serve, and track their multimedia and streaming video content using the internet. Customers can use this new service for adding a multimedia dimension to business, education, training, or personal communication.
Monthly subscriptions include package of minutes which customers can purchase and use for streaming video every month. "Our subscription plans work a lot like cell phone plans; you get a bucket of time every month at discounted prices per minute, and use it to make streaming video available to your viewers. We are the only company in our industry who can offer time based subscriptions to our customers," said Ron Sorisho, Chief Executive Officer of Video4Networks. Mr. Sorisho was inferring to several patent claims which the Company has filed in the past to protect its interest in this space. Traditionally, other competing companies sell their services based on data transfers which customers incur every month while distributing streaming video content. This system has proven to be burdensome and non-intuitive for most customers to correlate and track video distribution with data transfer.
The portal customers use to interact with the service is completely self serving, secure, and web based. There is no need to purchase or install special software and there are no long term commitments. Customers establish their account online and start using the service from their browser. "We focused on making the customer's web portal versatile, easy to use, and packed it with valuable features which satisfies a wide range of multimedia users with varying objectives," said Mr. Sorisho.
The company's goal with this product is to create a functional environment for anyone to use irrespective of their level of sophistication. "We've had customers wanting to use our product for simple things like showing their kids' video to family and friends located in various geographies, all the way up to complex implementations of multi-level corporate training programs," says Jay Lazarowich, the company's Chief Information Officer. With this new offering, the company is poised well to also capture a huge and growing segment of the online commercial market needing to utilize multimedia objects in their communications. More companies are realizing the benefits of showing their video collateral on the internet and need quick turn, self serving tools which enable them to manage, serve, and track their multimedia content online.
Of course, another added piece of mind is the company's Content Delivery Network (CDN). The company owns and operated its own CDN throughout the world and recently invested heavily in its infrastructure to make sure their delivery network has multiple layers of redundancy, world-class security, and can handle growing number of multimedia users without compromising quality.
For more information about Video4Networks' Pay-Per-Minute Internet Video Service, please visit them at http://www.video4networks.com or call their Sales Department at 800-735-1831.
About Video4NetWorks, Inc.
Video4Networks develops and hosts innovative software solutions to help customers manage, serve, and track multimedia and streaming video content to internet and mobile users anywhere in the world. The company owns and operates its own proprietary software and Content Delivery Network. Video4Networks is headquartered in San Jose, California.
More information can be found at http://www.video4networks.com or by calling (800) 735-1831.
###