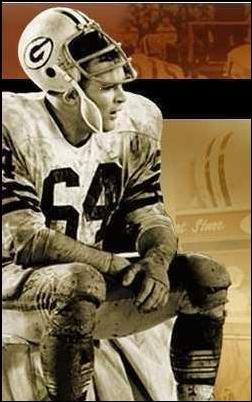 Are you missing your Super Bowl ring?
Green Bay, WI (PRWEB) May 16, 2006
Jerry Kramer, a member of Vince Lombardi's World Champion Green Bay Packers teams, will return to Lambeau Field to be presented with his Super Bowl I ring that was stolen 25 years ago.
The ring, which was stolen 25 years ago on a United Flight from Chicago to New York, appeared in an online auction several weeks ago.
On Tuesday May 16th, the ring will be returned to Kramer by Doug Allen, president and COO of Mastro Auctions, who, after learning the ring in the company's April auction was actually stolen, pulled it from the sale and secured its safe return to Kramer.
Jerry Kramer will make a special announcement regarding his replica Super Bowl I ring. The ring was made to replace the ring that was stolen. Kramer has worn the replica for many years.
Kramer will put the replica ring up for auction at JerryKramer.com and announce the details surrounding the online auction. The proceeds will be used to start a trust that will provide financial assistance to those retired players who have become indigent or disadvantaged due to inadequate pension and disability compensation from the league they helped to build.
Kramer first learned that the ring may have surfaced during a mysterious call from Canada in which an unidentified man asked, "Are you missing your Super Bowl ring?" That was followed by a call from John Nitschke, the son of Ray Nitschke, the Packers' Hall of Fame middle linebacker, who refused to believe his deceased father's former teammate and friend would sell his Super Bowl I ring.
Kramer immediately contacted the auction house, Mastro Auctions, Inc. The auction was stopped. Kramer's Chicago-based lawyer, Mel Fien contacted authorities and then contacted the person who consigned the ring. The consigner demanded Kramer trade his original ring for the replica ring; Kramer promptly rebuffed the offer. Mastro Auctions then went about securing the ring from consigner so they could return it to Kramer.
The general public is invited to attend the ring presentation. It will take place in front of Lambeau field at 10:30 AM on Tuesday May 16th.
Details about the ring presentation are now available at JerryKramer.com , including message boards and information about the odyssey of this historic heirloom. The public is invited to post their thoughts and comments at JerryKramer.com. Photos and audio from the press event will be posted Tuesday afternoon.
The event will mark the end of a 25-year search by the 70-year-old offensive lineman for this most meaningful and historic possession.
Interviews with Jerry Kramer are available on request. Contact Jennifer Smith (920) 499-7133.
###