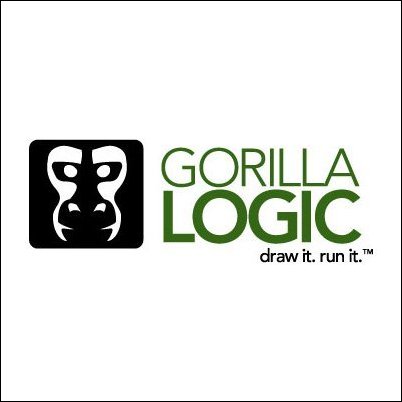 IT teams working with IBM tools have been stymied by the lack of an application simulation tool that supports the Rational platform
Broomfield, CO (PRWEB) May 23, 2006
The Gorilla eXecution Engine (GXE) version 1.1 features the first unified modeling language (UML)-based application simulation tool to tightly integrate with IBM's Rational Software Modeler™ (RSM) and IBM Rational Software Architect™ (RSA) tools, the company announced today.
The GXE 1.1 expands the capability of the market-leading Rational Software Development Platform with an Eclipse plug-in for RSM and RSA modelers, allowing business analysts and software architects to create and run simulations with a simple keystroke. In addition to Rational products, the plug-in continues to support popular UML modeling tools within the Eclipse environment such as MagicDraw™ and Poseidon™.
The GXE 1.1 creates fully-functional application simulations from industry-standard UML models enabling end users and business executives to provide interactive feedback on system requirements and feature functionality before developers write code. Before the GXE 1.1, IT teams had to turn to proprietary modeling tools outside the Rational platform to create simulations or simply did not produce a simulation before coding. By creating fully-functional application simulations within the Rational environment, enterprises can develop software applications faster and improve quality by reducing requirements creep, change orders and re-work.
"IT teams working with IBM tools have been stymied by the lack of an application simulation tool that supports the Rational platform," said Ed Schwarz, vice president of engineering for Gorilla Logic. "Now with one mouse click, these same IT teams can create fully-functional simulations that ensure application requirements and expectations are on-target. By incorporating features right inside the modeler's desktop environment, the GXE 1.1 puts tremendous power in the hands of architects, system analysts, and designers."
Gorilla Logic will demonstrate the GXE 1.1 at the IBM Rational Software Development Conference from June 4-8, 2006 in Orlando, FL. A free thirty-day trial of GXE 1.1 will be available starting on May 26, 2006 at http://www.gorillalogic.com.
About Gorilla Logic, Inc.
Gorilla Logic, Inc. provides software products and professional services that dramatically reduce the cost and complexity of application development projects. Gorilla Logic's management team combines over 75 years of experience building large-scale systems in the financial services and telecommunications industries to offer products and services that deliver unprecedented power and reliability to IT application development. Gorilla Logic was founded in 2002 by the former executive management of Sun Microsystems' Java Technology and eBusiness Consulting Practices. http://www.gorillalogic.com.
###