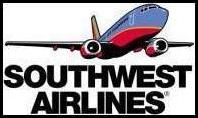 Dallas, TX (PRWEB) May 16, 2006
Southwest Airlines (NYSE: LUV) recently announced Jeff Lamb as the new Vice President People and Leadership Development. In his new position, Lamb is responsible for all activities involved in bringing the right People into Southwest Airlines; giving all Employees the opportunity for personal and professional growth; and assuring quality and depth of Leadership throughout the Company.
"We have always proclaimed that our People are our greatest asset, and I'm thrilled that Jeff will oversee the hiring and development of the Southwest Team," said Colleen Barrett, Southwest's President. "Jeff is a great Leader and brings a wealth of knowledge, skill, and energy to his new position."
Lamb joined the Southwest family in 2004. Prior to joining Southwest, Lamb worked for The Staubach Company for five years, assuming various positions including EVP Corporate Operations and the Leader for Staubach Lease Administration Company. Lamb also has seven years of experience working for the Belo Corporation as head of Human Resources and Administration and worked for 12 years at Mesa Petroleum, including Leadership roles in Human Resources and as Vice President Administration.
Southwest Airlines has long fostered an environment for developing its People; creating a great place to work; and ensuring the longstanding success of the Company. Lamb's passion for Southwest Airlines, along with his experience and knowledge of hiring and developing Leaders, will serve him well in his new role.
"To me, Leadership is working hard, serving others, learning from mistakes, celebrating the victory, and helping People clearly see a picture of the future that creates passion," said Lamb. "I hope to embody our core values; a Warrior's Spirit, a Servant's Heart, and a FUN-LUVing Attitude every day. I am thrilled to be living my dream at Southwest!"
Southwest Airlines, the nation's largest carrier in terms of domestic passengers enplaned, currently serves 62 cities in 32 states. Based in Dallas, Southwest currently operates more than 3,000 flights a day and has almost 32,000+ Employees systemwide.
Contact:
Public Relations of Southwest Airlines
+1-214-792-4847
# # #