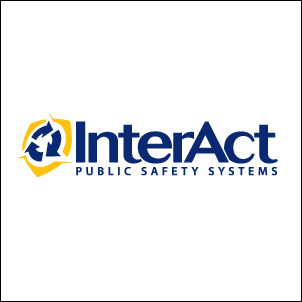 InterAct understands our security concerns implicitly
Winston Salem, NC (PRWEB) July 31, 2006
Winston-Salem, NC (PRWEB) July 31, 2006 -- InterAct Public Safety Systems, a leading provider of public safety technology systems used by local, state, national and international government agencies, today announced that Hazard High School in Hazard, Kentucky is installing its TrueSentry solution encompassing a digital video surveillance system, security operations center management, threat response, and dispatch with funds received from a Rural Law Enforcement Technology Center project.
InterAct's TrueSentry technology enables users to command and control disparate video systems, and quickly send alerts and video to a variety of devices. Since the City of Hazard already uses InterAct computer-aided dispatch (CAD) to dispatch law enforcement, the school can escalate incidences directly to the city's 9-1-1 center, delivering feeds from the school cameras to the dispatcher and first responders.
"InterAct understands our security concerns implicitly," said Donald Mobelini, principal of Hazard High School. "The TrueSentry system provides more video coverage, removing 'blind spots' and problem areas not visible with our previous system. I also appreciate the fact that I can access the video surveillance system even when I'm off campus."
With TrueSentry, Hazard High School can better protect its more than 300 students. Previously, the school had eight camera feeds displaying black and white images into the principal's office. The cameras recorded onto a VHS format, which meant incident retrieval was extremely time-consuming; it could take up to a whole day to locate a tape and scan it for details on a specific event—an unacceptable timeframe when faced with a security breach.
InterAct enables the school to more readily detect threats and respond to them promptly. TrueSentry's built-in video analytics can recognize pre-defined patterns that can indicate a potential problem. Once an alarm is triggered, the system automatically uploads a digitally signed copy of video from the remote DVR or camera to a central incident video database, providing a redundant backup of any important video event. The system automatically alerts the principal and other key staff by phone, pager, SMS, or email. Authorized personnel can then view the high-quality, live streaming video from all network cameras and access archived video footage of the incident remotely via any web browser.
"Our mission is to provide small, rural law enforcement teams with the information on off-the-shelf technology they need to be more responsive to emergencies and security threats," said Rod Maggard, director of the Rural Law Enforcement Technology Center (RULETC). "InterAct's products are a perfect fit for project recipients such as Hazard High School. In conjunction with the National Institute of Justice, our expectation is that this project will ultimately serve as the national model for school security."
The new system will be unveiled at a public event on August 7, 2006. The event will begin at 10:00 a.m. at 157 Bulldog Lane in Hazard, KY 41701. For more information call Rod Maggard at 606-436-8848.
About InterAct Public Safety Systems
Since 1975, InterAct Public Safety Systems has led the industry in providing both stand-alone and fully integrated mission-critical public safety and homeland security systems and products. Our 9-1-1 systems revolutionize the way public safety agencies handle information and how first-responders carry out their missions. We offer dynamic Records Management solutions that allow agencies to quickly extract, filter, and share information to better manage their internal information processes. First responders from a variety of agencies and jurisdictions gather and share crucial information quickly and accurately using our suite of data sharing, digital video surveillance, and emergency management systems. InterAct understands real-world demands and provides real-world solutions. For more information, please visit us on the web at http://www.interact911.com/ or call 1-800-768-3911.
###