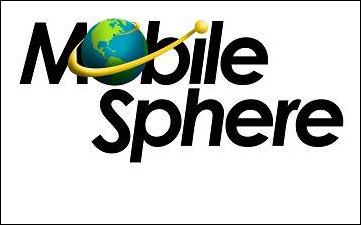 We are very excited to give DEMOfall attendees the very first look.
Boston, MA (PRWEB) August 30, 2006
MobileSphere today announced that the producers of DEMOfall 2006, the technology industry's highest-profile event for launching innovative products and companies, have selected MobileSphere to preview its new text messaging service at DEMOfall 2006, September 25-27, 2006 in San Diego, California. MobileSphere is a leading-edge provider of global telecommunications solutions, leveraging the migration from fixed to mobile communications. The company's new technology service was chosen among hundreds of applicants.
"Hundreds of innovative companies from around the world pitch to launch at DEMO, but only the very best are selected," commented Chris Shipley, executive producer of the DEMO conferences. "DEMO's rigorous screening process ensures that only the most exceptional new products and services the tech industry has to offer are invited to demonstrate at a DEMO event. MobileSphere clearly stands out with an exceptional service for wireless consumers."
DEMO is the premier launch venue for new products, technologies and companies. For more than 16 years, DEMO has established a reputation for identifying and presenting to an elite audience the products most likely to have a significant impact on the marketplace and market trends in the coming year. Award-winning executive producer Chris Shipley and a team of experts painstakingly screen hundreds of companies to uncover 70 emerging technology companies that show the most promise. DEMO is held two times a year; one in February, and one in September.
"DEMO continues its unrivaled reputation for introducing technology's most promising new products, and we are thrilled to launch our new text messaging service that was designed to meet the needs of one of the fastest growing segments in the communications industry," commented Gavin Macomber, MobileSphere's executive vice president of marketing. "We are very excited to give DEMOfall attendees the very first look."
MobileSphere will be publicly demonstrating its new text messaging service for the first time at DEMOfall 2006 with immediate availability for consumer use.
For more information on DEMOfall 2006, visit: http://www.demo.com/conferences/demofall2006.php.
About DEMO
Produced by Network World Events and Executive Forums, the semi-annual DEMO conferences focus on emerging technologies and new products, which are hand-selected from across the spectrum of the technology marketplace. The DEMO conferences have earned their reputation for consistently identifying tomorrow's cutting-edge technologies, and have served as launch pad events for companies such as Palm, E*Trade, Handspring, and U.S. Robotics, helping them to secure venture funding, establish critical business relationships, and influence early adopters. Each DEMO conference features approximately 70 new companies, products and technologies. For more information, visit http://www.demo.com.
About MobileSphere
Headquartered in Boston, Massachusetts, MobileSphere has been a leading provider of global wireless communications solutions since 2001. Utilizing its patent-pending soft-switch technology, coupled with its global Tier 1 network, MobileSphere provides its customers with innovative, highly-competitive, market-proven solutions. Leveraging the migration from fixed to mobile communications and serving customers worldwide, the company focuses on the communications needs of mobile virtual network operators (MVNOs), colleges and universities, medium-to-large enterprises and consumers. MobileSphere's services include CarrierILD™ for MVNOs, CellularLD™ for consumers and small businesses and MobileU™ for universities and educational institutions. For additional information, visit http://www.mobile-sphere.com.
All trademarks are recognized.
Contact:
Tracy Wemett
BroadPR
617-868-5031
###