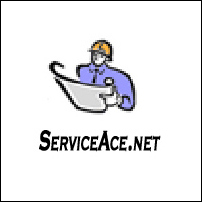 Kissimmee, FL (PRWEB) September 6, 2006
ServiceAce.net is a newly opened online service meant for homeowners seeking home contractors in their neighborhood. Their service is available to all cities in the United States and allows any homeowner to post a job. This service is completely free to participate in and homeowners have no obligation to accept the quotes supplied by the contractors.
Pushing home contractors to compete for business helps bring in lower and more affordable rates for homeowners. Due to the numerous amounts of quotes a homeowner will receive, finding a contractor can become a very stressful and time consuming task. Therefore, only four home contractors are allowed to submit a quote for a homeowner's job and the homeowner gets to chooses which quote to accept.
ServiceAce.net also guarantees complete privacy for their users and all business is conducted between the homeowner and the contractor.
Not only does ServiceAce.net help homeowners get in touch with contractors, but this service also helps contractors find new jobs in their neighborhoods. To ensure that contractors are given legit jobs, ServiceAce.net moderates the job postings before they are published and placed up for bids.
ServiceAce.net allows homeowners to post jobs related to cabinets, custom homes, decks, fences, flooring, painting, remodeling, roofing, windows and more home additions. Not only does this service offer an easy networking solution for homeowners and contractors, it also provides a couple of useful articles for home improvement.
This service seems to be a promising service for homeowners and contractors in the near future.
If you have any questions, inquiries about this topic or want to schedule an interview, please call Jaime Cross at 1-407-343-9080 or send an E-Mail.
Contact: Jaime Cross
Address: Bromley Ct. Kissimme, FL - 34758
Telephone: 1-407-343-9080
Web Address: http://www.serviceace.net
###