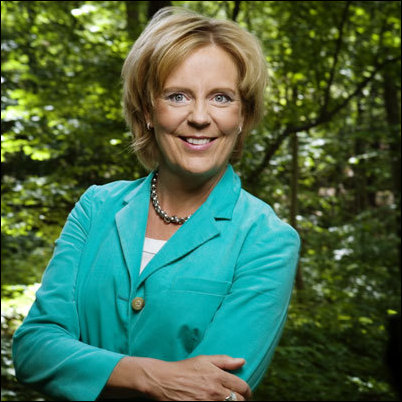 A closer look at the Swedish model: What the election result could mean for Europe
Stockholm, Sweden (PRWEB) September 13, 2006
To empower voters, the Federation of Private Enterprises of Sweden (Företagarna) has created the Parliamentary Candidate Guide 2006. It is an enabling online tool helping citizens to make informed decisions and vote for the most business-friendly candidates by taking advantage of the system of preference voting.
According to Företagarna, reforms of the Swedish welfare model are urgently needed in order to create a more flexible labour market, a more dynamic business environment as well as an updated safety net that promotes, not hinders, entrepreneurial activity. The organisation believes that such reforms are necessary in order to ensure increased levels of entrepreneurship, job creation and economic growth.
Says Gunvor Engström, Managing Director of Företagarna: "Today, the step from being an employee to becoming an entrepreneur is far too big in Sweden. Most people consider it too risky to leave the relative security that employment provides to become a business owner."
From Företagarna´s point of view, the Swedish social model is designed to provide for employees, and not to encourage inherently risky entrepreneurial activity by promoting profit-making business initiatives. According to Ms Engström, this must now change if Swedish companies, and the Swedish economy, are to remain competitive.
"Increasingly, Swedish multinationals are not creating new employment opportunities in Sweden. As a result, the country needs more employers, especially small-business owners, in order to battle the forces of globalisation," explains Ms Engström.
In addition, Företagarna stresses that Sweden needs to open up for competition in a number of government-dominated sectors such as health, education and child and elderly care. The organisation also believes that there is a need to expand the cross-border market for services within the European Union.
Continues Ms Engström: "All these reforms combined would increase competition, lower prices for consumers as well as provide attractive business opportunities for entrepreneurs."
"The Swedish parliamentary election on September 17 must constitute a turning point. Obviously, Företagarna wants people to vote for the most business-friendly candidates. Our Parliamentary Candidate Guide 2006 (Kandidatguiden) enables them to do just that," concludes Ms Engström.
Incidentally, Företagarna's line of argument is supported in a recent leader in the Financial Times - "A closer look at the Swedish model: What the election result could mean for Europe" - http://301url.com/4lx (Financial Times, Friday September 1, page 10).
Read more about the Candidate Guide 2006 and preferential voting.
Read more about the Federation of Private Enterprises of Sweden (Företagarna).
# # #