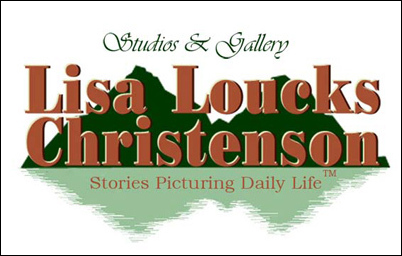 There, above a multitude of orange orchids, pink and red rosehips, yellow flowers, and burnt orange reeds, the eagle turned and faced me, almost challenging me to capture his image through my rain-spattered lens.
Rochester, MN (PRWEB) September 12, 2006
Lisa Loucks-Christenson of Rochester, Minnesota, is donating what she said is a rain, fall, and Ducks Unlimited inspired piece. Loucks-Christenson said, "What started out as just a cool, rainy Sunday with the agenda to fulfill the 'desires of her heart,' that being to create some new artwork for the Rochester Area Chapter Ducks Unlimited auction, instead turned into a frenzy of wings, as fall-colored feathered birds began flocking to her vision."
Loucks-Christenson picked Sunday September 10, 2006, as the day to go and explore the wetlands after working on her longest running documentary: Walk The Burn, a study of a marsh, which is at 520 consecutive days already.
Ducks Unlimited (the Rochester, Minnesota, Area Chapter) approached her for a donation for their September 21, 2006, Dinner and Auction. Loucks-Christenson had been mulling over which images she wanted to donate.
Loucks-Christenson said, "The image and vision came together as follows: My day started with a flock of wild turkeys I'd been studying and photographing all summer. However, this day was different. They were on the other side of the trail heading up a hill, a younger clutch – maybe two months old, tops, and an older clutch, along with a couple mother hen turkeys. As they reached the top of their climb, I noticed a younger turkey strutting, and another one that stretched up and opened his wings. As I photographed him flapping his wings, a vision unfolded of what I wanted to donate. It wasn't just one single image. I wanted to 'make a day of flight' and fly with whatever crossed my path."
As she hiked on, she came upon a red-tailed hawk. "I've witnessed several animals and birds that seem to be my guides in this lifetime, and I follow them unto paths I would not have explored without them leading me. The red-tailed hawk is one such creature, a bird that seems to appear whenever I'm looking for guidance—there he is in flight, or perched, or sometimes flying alongside my truck window. When he arrives, I know good things will follow."
It was because of her deep attachment and this red-tailed hawk's sudden appearance, on that day, that she felt compelled to add his haunting stare into the image that was being stitched with feathers for the Ducks Unlimited print.
Mid-morning, while covering a back marsh, her eye was pulled to a great blue heron resting in a tree above a marsh. Loucks-Christenson said, "He watched me for a while and seemed tolerant of the clicking of my shutter; then suddenly, he stood and stretched, and stood tall on his long three-foot legs, and when he did, the yellow and red leaves behind him became extensions of the plumes around his head."
Next, she came across a flock of mallards she'd been documenting through the spring and summer that were busy preening atop a muskrat lodge. What were once drab-colored birds, with streaks and splotches of tans and whites, uninteresting and often undetectable in the gold and brown marsh grasses, were now birds with patterns, ducks that had grown into their adult bodies and were decorated with blue feathers on their wings like patches of honor.
Talking about what she did as these females stretched and spread their wings, Loucks-Christenson said, "I shot with a slower shutter speed to capture their movements, as their wings swirled like paint brushes dipping iridescent blues against the drizzle and drops falling on the marsh."
As she traveled down the roads at the marsh, Loucks-Christenson spied a lone pied-billed grebe that was curious about her approach. This small, brown and grey diving bird swam in closer for a moment and then dipped down below the surface out of her sight and into the water to feed.
Loucks-Christenson said, "I spend half my life, maybe even more, with a long lens and camera pressed to my face, so much so, that my equipment has become part of my being, part of my clothing, and oftentimes the birds and animals are curious as to what I am, and they come in for a closer look before realizing I'm a human and they begin running, diving, or flying away."
When she reached the back Dorer Pools, a Ducks Unlimited Project, a restless great snowy egret lifted and glided towards her. Loucks-Christenson said, "Often in low light and/or rainy conditions, I'm forced to pan my lens just to attain some sharpness in the image." That day, she panned her lens, bypassing the gently falling rain, and following the giant white bird that slid easily between saplings and underbrush to rest on a golden marsh edge lined with orchids. "He literally painted his own impression into my expanding vision for this piece, almost as if it wouldn't be complete without a streak of white running through the approaching fall season," Loucks-Christenson added.
Finally, as the day was drawing to a close, a bald eagle soaring in from the valley flew down before her, resting on an old, barren tree above the marsh. "As he flew in, I just could sense he would become the concluding pair of wings for my Ducks Unlimited Piece this year."
Loucks-Christenson said, "There, above a multitude of orange orchids, pink and red rosehips, yellow flowers, and burnt orange reeds, the eagle turned and faced me, almost challenging me to capture his image through my rain-spattered lens."
As she lifted her lens to his face, which he repeatedly turned from the changing yellow and red colors of the bluffs to her, she shot his image. Finally, he stood up and began ruffling his feathers, shaking the rain from his early arrival on this approaching fall flight.
It was his stance on his perch and his constant glancing back to her, at his arrival, that fulfilled her "desires for this piece," and Loucks-Christenson wiped the mist from her long lens and waved good-bye to the eagle that had arrived just in time to be included as an image in her piece on this cool, rainy Sunday.
Loucks-Christenson is donating her hand-numbered and signed print of this work, which she titled "Fall Flight 2006," valued at over $1400 dollars (retail), to the Rochester Area Chapter of Ducks Unlimited.
Loucks-Christenson is also donating a bald eagle photo with the twin eaglets she documented during this year while following the same pair of bald eagles that befriended her last year. Last year's eagle documentary will be available late this fall, titled The Eagle Nest Coffee Bar & Café. Her second bald eagle book Year Two Dancer and Daedee: Epiphany Season, from this years nest will be available next spring.
Loucks-Christenson is donating a third piece, an image of a barred owl, which she feels represents the flight of the night and the walk of the hiker and hunter early in the mornings.
Lastly, she is donating a fourth piece of one of the wetlands' smallest birds, often overlooked, in a frozen moment of time. It is of a female ruby-throated hummingbird checking her nest.
Loucks-Christenson is a nationally award-winning author and a professional photographer whose work appears in books, magazines, and papers worldwide. Some of her credits include: Self Magazine, Woman's World, Esquire, Diversion, Harcourt, Rigby, Heinneman-Raintree, Pearson Education, Prentice-Hall, and Kirchoff-Wohlberg. Plus, there are hundreds of others.
Visit her site at http://www.lisalouckschristenson.net.
Loucks-Christenson is also offering to one lucky winner, a free matted 16x20 canvas print of this year's image in a drawing that will be held on the first day of autumn. Email your contact information, or go to her website and fill in the information required for entry into the drawing, which will also add you to her mailing list. Winner will be notified by email.
###