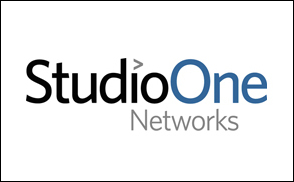 Iams is a daily part of the nutritional lives of many cats and dogs, and now The Daily Dog and The Daily Cat can provide them with a daily dose of pet care knowledge.
NEW YORK, NY (PRWEB) September 25, 2006
Iams, the leader in wholesome and life-enriching pet nutrition, has become exclusive online sponsor of Studio One Networks' award-winning programs, The Daily Cat (http://www.thedailycat.com) and The Dog Daily (http://www.thedogdaily.com). Studio One Networks is the leading creator and distributor of original programming on the Internet.
The Dog Daily is a multi-media editorial program delivering useful and relevant information about improving the quality of life for dogs and their owners. The content presents ideas, insights and solutions to dog owners on a variety of subjects pertaining to: health, nutrition, playtime, travel, discipline and feeding. The program is updated weekly with new material including: streaming videos, unique features, interactive quizzes and product reviews specific to the unique needs of the target audience - loving dog owners.
The Daily Cat is a multi-media editorial program dedicated to providing answers to cat owners' questions about their cats' health, diet, behavior, mind and spirit. The program's unique content is refreshed weekly with full-length features and columns, specifically selected to meet the standards of today's modern, busy cat owners.
Studio One Networks' distribution partners, offering the programs on a selected basis, comprise a galaxy of pet, animal, and lifestyle sites including: CatHelp-online.com, Catnipetc.com, CatsPlay.com, ConsultantMoms.com, CuteCats.com, CBS stations sites (16 markets), e-nterests.com, FamilyShoppingBag.com, ForDogs.com, ipetweb.com, LetsTalkKidsRadio.com, Linkup-Parents.com, ModernMom.com, MomtoMomchat.com, MommySource.com, MuttCats.com, PetPeoplesPlace.com, Practical_Pet_Care.com, Purrballs.com, RetirementLifeToday.com, ThePuppyNetwork.com, WAHMSUnited.com, and YourActivePet.com.
The Managing Editor of The Daily Cat and The Dog Daily is Jennifer Viegas who has more than 15 years professional experience in print and broadcast on dog and cat subjects. She currently serves as a lead writer, radio personality, and broadband video director for Animal Planet's multi-media offerings. She is a former ABC News science/animal reporter and has written 20 books.
Ms. Viegas, who is supported by a team of leading writers and editors on animal subjects said, "Our editorial mission is to suggest to owners how to nurture, interact with, protect, feed, and exercise their dogs and cats, and cherish them as would a spouse, child, parent or friend."
"Pet-passionate people love to learn more about caring for the dogs and cats in their families, so this is another way Iams can bring to life our mission of enhancing the well-being of dogs and cats," said Iams spokesman Kurt Iverson. "Iams is a daily part of the nutritional lives of many cats and dogs, and now The Daily Dog and The Daily Cat can provide them with a daily dose of pet care knowledge."
Andrew Susman, President of SON said, "We have assembled some of the leading writers in the dog and cat world as contributors to the programs to ensure the programs' content compliments the high quality of Iams products."
About Iams
For nearly 60 years, Iams, a division of Procter & Gamble (NYSE: PG), has enhanced the well-being of dogs and cats by providing world-class quality foods and pet-care products that delight the consumer and strengthen the human-pet bond. To learn more about Iams(r) Dog and Cat Foods or general pet care and nutrition information, call the Iams Pet Care Team at (800) 446-3075. You also can visit them on the Web at http://www.iams.com or http://www.eukanuba.com.
About Studio One Networks
Studio One Networks, Inc. is the leading company in digital program syndication for major corporate sponsors and media partners. Studio One Networks' diversified stable of programs, and exclusive sponsors range from: Your Baby Today (Nestle Infant Nutrition); to CIO Strategy Center (Symantec), with over 265 media partners ranging from AOL to Wal-Mart. Visit us at http://www.studioone.net.
For further information, contact:
Alan Baker - Tel. 212.213.2332 ext. 209
Jeremy Duca - Tel. 212.213.2332 ext. 206
# # #