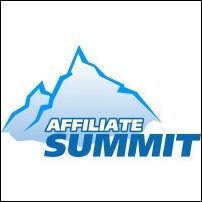 Berkeley Heights, NJ (PRWEB) September 26, 2006
Affiliate Summit, Inc., producer of the only conferences and tradeshows exclusively tailored to Affiliate Marketing professionals, announced the formation of their advisory board as part of the company's strategy to expand and further develop the conference series.
The think tank will serve as an ongoing sounding board for Affiliate Summit's planned growth and will collect candid feedback, and offer their expertise and advice on matters such as content deliverables, featured speakers, etc.
"We are honored to have attracted such dynamic Affiliate Marketing experts, said Shawn Collins, Affiliate Summit Co-Founder. "Their extensive industry knowledge and business backgrounds will be critical to us as we enhance our conference offerings."
Members appointed to serve on the Affiliate Summit Advisory Board so far include:
Mike Allen, Shopping-Bargains.com, LLC
Ryan Burt, Marchex
Todd Crawford, Digital River, Inc.
Angel Djambazov, Onlineshoes.com
Marty Fahncke, Conference Call University
John Grosshandler, eComXpo
Kristin Hall, Performics
Charles Kilmer, PPC Marketing
Chris Kramer, NETexponent
Vinny Lingham, incuBeta
Brian Littleton, ShareASale
Mike Mackin, Web Traffic Management
Tricia Meyer, Sunshine Rewards
Jonathan Miller, Forge Corporation Limited
Michael Nunez, Suluta Corp
Heather Paulson, PartnerCentric
Lisa Picarille, Revenue Magazine
Elena Potoupa, Wow-Coupons.com
Lou Ragg, MGM Mirage
Lisa Riolo, formerly with Commission Junction
Brook Schaaf, Schaaf Consulting
Stephanie Schwab, Converseon
Joshua Sloan, 1&1 Internet, Inc.
Terrence Thomas, eLearners.com
Michael Vorel, VastPlanet Corporation
"Since its inception the Affiliate Summit conference has provided the ultimate forum for affiliate marketers to meet, learn, and share the ideas that shape our industry", said Chris Kramer, Media Director and Co-Founder of NETexponent. "I feel privileged to be chosen as a board member and will work hard to ensure this event continues to offer the best speakers and discussion topics possible to the ever growing audience of thirsty minds."
Collectively, this advisory board shares the vision of our company, said Missy Ward, Affiliate Summit Co-Founder. "We are grateful that they have volunteered their time energy and talent in support of the events."
About Affiliate Summit, Inc.
Affiliate Summit, Inc. (http://www.AffiliateSummit.com) was founded by affiliate marketing industry veterans Shawn Collins and Missy Ward and serves the affiliate marketing professional community. The mission of Affiliate Summit is to be the leading global source of learning and networking opportunities surrounding the affiliate marketing industry. For additional information about the conference, please visit AffiliateSummit.com and contact us at 866-483-0167.
###