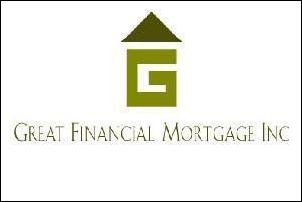 Building an emergency fund without having a savings.
Fullerton, CA (PRWEB) September 27, 2006
At last a home security blanket that can hedge against future. "There's a new, sought-after concept and it's on the rise," says Great Financial Mortgage President, Gavin Fenske, (http://www.greatfinancialmortgage.com) noting a sudden boom in Line of Credit applications.
With the ever-changing housing market showing a slowdown as well as possible interest rate hikes in the coming years, Fenske is seeing first-hand how consumers are clamoring for ways to safeguard against the unexpected curve balls that life throws. It's called, "Building an emergency fund without having a savings." He's hearing from applicants the reason for this increased interest in the Line of Credit is today's Americans are more skeptical about their future and by capitalizing on this option helps eliminate a fear of the unforeseen expenses caused by: Terrorism, assisted living costs, job layoffs, disability, the steady extinction of traditional pensions, unforeseen home repairs and so on. The answer has always been refinance your home when emergency funds are needed. But most homeowners have already secured an attractive rate on their 1st mortgages over the past several years and don't want to get a higher rate now. Besides, the costs of refinancing are in the thousands.
Fenske further explains why a line of credit is becoming the popular solution. It enables consumers to ensure their future safety net without disrupting the valued equity already established with a 1st mortgage. It works like a credit card and is fully tax deductible. There is no minimum draw, meaning that anyone can set up a line of credit today based upon current appraised value even though you may not use it for years. These loans can be set up with no closing costs.
Following are some of the benefits:
· Fixed rate 2nds with no closing costs
· HELOC 2nds tied to prime rate with no closing costs
· Credit scores as low as 660 up to 100% CLTV
· Loan Amounts up to $350,000
· No prepayment penalty
· Available on primary, secondary, and investment
properties
· No assets verified
· Stated Income OK
For more information about line of credit contact Great Financial Mortgage, Inc. at (866) 553-1113 or log onto http://www.greatfinancialmortgage.com.
About Great Financial Mortgage:
Great Financial Mortgage is based in Fullerton, California. A top originator of mortgage loans, Great Financial Mortgage offers a wide range of home lending services to homeowners and prospective buyers throughout the state of California via person-to-person attention and its website, http://www.greatfinancialmortgage.com. This coupled with their unique ability to keep ahead of the fast-moving real estate marketplace enables Great Financial Mortgage, Inc. to exceed client expectations by making their dream a quick reality.
Media Contact:
PRIME L.A. Public Relations
818.995.1290
# # #