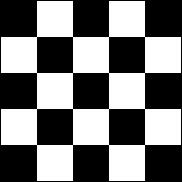 The more exposure we get, the more exposure the blogs we list get. We all win
USA (PRWEB) October 16, 2006
October 16, 2006 -- It's a fact. Holding a contest is good for promotion. But, for bloggers, who number in the millions, it's sometimes hard to get the word out.
Enter Competizione, a clearing house where bloggers announce the contests they host. The website was launched this month and has been receiving enthusiastic responses.
It was created because founder Jeannette Hall, or Musing as she's known on the site, got tired of stumbling across contests after the winners were announced.
"Bloggers hold some really creative contests," Jeannette says. For instance, The Morning News' Encyclopedia Brown for District Attorney Photo Contest. And the prizes are diverse, everything from a Marie Antoinette soundtrack, an Xbox 360, and knitting yarn to an award for The Best Gnositc Haiku.
But, Jeannette kept finding contests after the deadlines. When she searched for a central hub that listed them and couldn't find one, she and her four young adult kids (It's a family thing, their About page says) decided to make a place where bloggers could share their contest info. All that's asked in return is a link back that says the contest will be listed at Competizione.
"The more exposure we get, the more exposure the blogs we list get. We all win," Jeannette says.
The site was launched October 4, 2006 and has received excited responses, such as write-ups by Liz Strauss of Successful Blog. Jeannette and kids are thrilled with the positive reaction from the blogging community.
Competizione does not list every online contest, only those hosted by bloggers or those specifically for them, like The Webby Awards. Some blogs are affiliated with businesses. Competizione will accept their contests if the blogs function as a blog and not simply as an advertisement.
The Competizione team is pleased when they can promote charitable causes through their site. For example, they announced the Knit a Hat contest by blogger Rabbitch, where all the entries will go to those in need. They hope she gets lots of responses.
# # #