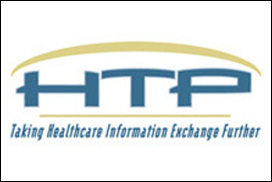 In developing RevRunner 3.0, HTP worked with us to understand our payer challenges and to develop the features and functionality to solve them
Columbus, Ohio (PRWEB) November 15, 2006
HTP, Inc. (http://www.htp-inc.com), a leading developer of software for the healthcare industry, today released version 3.0 of HTP RevRunner™ The addition of a customized worklist wizard, patient history viewer and improved user interface give hospitals a powerful tool for maximizing reimbursement from every available payment source.
"Healthcare providers using HTP RevRunner have uncovered tens of millions of dollars in billable revenue by identifying and verifying insurance coverage for self-pay patients whose accounts had not been paid," said HTP President and CEO Ray Shealy. "We have added new features to help hospitals recover additional revenue, improve productivity and automate critical information flow."
The new HTP RevRunner 3.0 product suite is based on industry recognized best practices for revenue cycle management. Using government standards and business intelligence, the software supplements existing billing practices to help providers maximize reimbursement for their services.
New features include:
WorkList Wizard allows hospitals to streamline workflow management. It offers customized worklists that specify when and how staff members and information systems will perform certain tasks. It also supports batch processing of eligibility and claims status verification, automating and streamlining workflow for maximum efficiency.

Patient History Viewer records insurance eligibility and claim status queries for each patient visit. It gradually builds a single database of all applicable patient data, dramatically reducing the time it takes for staff to access patient account information.

New User Interface significantly improves usability and appearance. A new detail viewer with tabs standardizes presentation of data, reducing time spent on training and data input and output.
Customer insight and feedback are a critical part of the HTP product development process. Every new feature of RevRunner 3.0 was tested by The Ohio State University Medical Center, considered one of the nation's best healthcare systems.
"In developing RevRunner 3.0, HTP worked with us to understand our payer challenges and to develop the features and functionality to solve them," said Mary Jane Fellers, administrative director, access & revenue cycle management, for The OSU Medical Center. "We've been using the new version for two months and have seen definite improvements in staff productivity and in our ability to identify new sources of revenue."
These new features build on four existing software modules including
HTP Advocate helps healthcare providers to identify the optimal payment channel for each patient. This automated, Web-based module uses a range of hospital, third-party and government data to assess each patient's insurance coverage, financial resources and ability to pay. It easily integrates with existing hospital patient financial systems, enabling hospitals to collect co-payments at the time of registration and to gauge the percentage of charges not covered by insurance. Depending upon the patient's ability to pay, the hospital can assist the patient in applying for government or charity programs, set up a payment schedule, or decide to write off the charges as uncollectible.
HTP Estimator is a potent tool for calculating patient financial responsibility at the point of service. The module integrates hospital contract data with real-time information from payers to accurately calculate the patient's share of the cost, allowing the hospital to collect payment or arrange a payment schedule prior to service delivery.
HTP Verifier integrates eligibility verification into existing hospital information systems, allowing hospitals to connect directly to payers and send unlimited eligibility inquiries throughout the entire revenue cycle without paying per-transaction charges.
HTP Monitor allows providers to proactively monitor the status of third-party claims by sending unlimited claim status inquiries to payers without paying per-transaction charges.
HTP RevRunner 3.0 is available for general release. For more information, call HTP at 888.487.8010 or visit http://www.htp-inc.com
About HTP, Inc.
HTP develops award-winning software that improves efficiency, profitability and patient satisfaction for hospitals, insurance companies, managed care organizations, third-party administrators and Regional Health Information Organizations. HTP software is used by 227 hospitals and 25 health plans in 25 states. Notable customers include Ohio Medicaid, The Midland Group, OhioHealth, Redlands Community Hospital, The Ohio State University Medical Center and the Utah Health Information Network – the nation's first successful RHIO.
For more information on HTP or to learn how its software is transforming healthcare information exchange for providers, payers and RHIOs, call 888.487.8010 or go to http://www.htp-inc.com.
HTP Inc. Media/Industry Analyst Contacts:
Editor's note: Screen captures, product demos and pricing information are available upon request.
Cheryl Claypoole
Fahlgren Mortine Public Relations
Tel: 614.825.1721
Rob Krohn
HTP Inc.
Tel: 614.396.4537
###