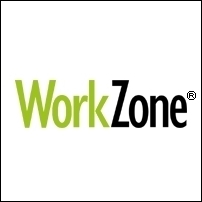 WorkZone was originally created for marketing managers with a need to easily manage distributed teams of people, projects, and marketing materials. Interestingly, our financial services marketers have found WorkZone to be especially adept at solving their unique challenges of interacting with their internal compliance departments and recording individual elements of the approvals process
Conshohocken, PA (PRWEB) November 16, 2006
WorkZone announced today that it is offering a specialized webinar tailored exclusively for marketing professionals within the financial services industry who have advertising compliance needs. The Webinar will feature a live demonstration of online tools financial services marketers have used to comply with government regulations and keep their marketing partners on the same page.
"Several of our financial services marketing clients have used WorkZone to successfully comply with government advertising regulations," said Rick Mosenkis, CEO, WorkZone.
"WorkZone was originally created for marketing managers with a need to easily manage distributed teams of people, projects, and marketing materials. Interestingly, our financial services marketers have found WorkZone to be especially adept at solving their unique challenges of interacting with their internal compliance departments and recording individual elements of the approvals process," added Mosenkis.
The online webinar will feature a live demonstration of WorkZone, and discuss how other financial services firms have used its functionality to streamline the compliance approvals process and keep distributed marketing partners on the same page.
About WorkZone
WorkZone is an easy-to-use web-based collaboration tool that can be used as an extranet or intranet to foster team communication. Accessible from any web browser, on PCs or Macs, WorkZone can be up and running within an hour.
More than 20,000 business professionals around the world use WorkZone with their colleagues and clients. WorkZone is used in companies small and large, in a diverse range of industries, including marketing communications, financial services, healthcare, building trades and non-profits.
# # #