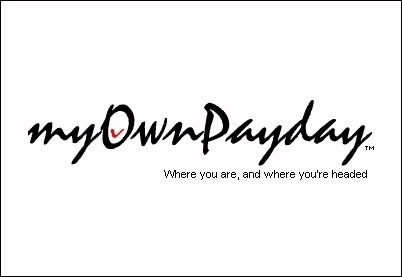 This is a sweeeeeeeeeeeeeeet! program. Very user friendly and so easy to use.
Potlatch, ID (PRWEB) December 5, 2006
2 Good Software, a developer of innovative, friendly software solutions for home and business, announced today that it has released a new entry in the personal finance software market. Named myOwnPayday, this program is an innovative approach to month-to-month personal finances that is unlike any program seen to date. myOwnPayday offers a new solution to personal financial management that actually works.
There are three traditional approaches to managing personal finances.
1. Budgeting.
2. Accounting based software.
3. Doing nothing.
To use a budget, a person decides beforehand how future income will be spent and then keeps track of every penny spent to measure their performance against their budget. Accounting based software is based on the premise that by keeping track of, and recording every penny spent, a person will accumulate a spending history that will reveal opportunities for improving future spending. The common denominator with budgeting and accounting based software is the detailed recording of spending. This requires discipline that most people find burdensome, and, therefore, resort to the third option. They live from paycheck to paycheck.
myOwnPayday offers a new, fourth option for month-to-month personal financial management. A person using myOwnPayday does not keep track of, and record every penny spent. Nor are checks entered and categorized. There is no pre-planning of spending, or waiting to accumulate a detailed spending history. Employing a new, innovative "forward focused" approach, this program is concerned solely with the issues of getting comfortably from this payday to the next payday while paying bills on time.
When it comes to managing month-to-month personal finances, it doesn't matter how much a person earns. What's important is that a person has a tool that immediately and continuously gives them a clear picture of where they are and where they're headed. The first time myOwnPayday is installed and run, the user immediately begins to get exactly that ... a clear picture of where they are, and where they're headed. Unlike other approaches to personal financial management, myOwnPayday gives a person the information they need to immediately begin making sound month-to-month financial decisions. The information needed to help a person get, and stay out of debt becomes clear. Persons having "more month that money" are able to find their way to "more money than month" in a short time.
Unlike the leading financial management software, myOwnPayday is very easy to use. As one user claims, "This is a sweeeeeeeeeeeeeeet! program. Very user friendly and so easy to use." A user in Great Britain put it another way by saying, "This is a 'King' of a program." He went on to say, "More than, perhaps, ever before people are going to need to carefully plan their way carefully through the financial mazes that surround them. I believe (myOwnPayday) is a program that will be of great help in financial planning. (myOwnPayday) is the right tool at the right time."
Anyone interested in myOwnPayday can download a copy of the program from 2 Good Software's web site at 2goodsoftware.com. myOwnPayday may be used free for 60 days. It is not unrealistic for a person to expect a dramatic turnaround in their finances during this brief program evaluation period.
2 Good Software has been successfully developing and offering user friendly software via the Internet since 1996. Backed by over 30 years of software development experience, 2 Good Software offers customers software solutions that fit.
# # #