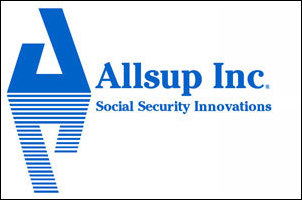 Belleville, IL (Vocus) December 5, 2006
Allsup Inc., which works to gain financial independence for individuals with disabilities nationwide, today reminded individuals receiving SSDI about a potential increase in income. This is part of their ongoing educational efforts with over 5,000 disability associations nationwide.
One of the many benefits to receiving SSDI is the annual cost of living increase built into the benefit program that not only affects their monthly income, but also affects how much additional income individuals can make without losing their benefits.
Social Security's (SSA) annual cost-of-living increase (COLA) will begin with the benefits those on SSDI will receive in January 2007. Those on Supplemental Security Income (SSI) will see the increase on December 29, 2006. The increase will be 3.3 percent.
In addition to the increased monthly income, those on SSDI can now earn more additional income without affecting their monthly benefits.
Previously, the additional amount an individual on SSDI could earn, referred to as Substantial Gainful Activity (SGA), could not exceed $860 per month ($1,450 per month if legally blind). With this most recent COLA increase the SGA amount will rise to $900 per month ($1,500 if legally blind).
COLA takes place every year and is a key feature of SSDI benefits. Others are medical benefits, prescription drug coverage, COBRA extensions, protected retirement benefits, dependent benefits and return-to-work incentives.
Who is Allsup Inc.? - Allsup Inc. is the nation's first nationwide private Social Security disability claims services company. Founded in 1984, we have helped tens of thousands of Americans nationwide receive their entitled benefits. We make the Social Security disability process less confusing, less intimidating and more convenient for people with disabilities. Allsup Inc. has a 97 percent award rate. For more information visit http://www.allsupinc.com.
Privacy Policy
The services described in this advertisement are provided by Allsup Inc. Allsup is the nation's premier Social Security disability benefits claim services company. We have helped tens of thousands of Americans nationwide obtain their Social Security disability benefits.
Our national headquarters is located at 300 Allsup Place, Belleville, IL 62223.
###