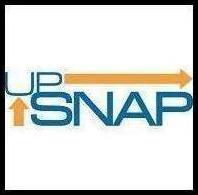 pay-per-click' advertising, which powers most of web search revenues,
Davidson, NC (PRWEB) December 12, 2006 -–
UpSNAP, Inc. (UPSN:OB), the premier provider of free mobile search and streaming mobile audio entertainment, announced that it has achieved several important milestones in 2006.
· 2006 proved to be an excellent one for UpSNAP. We have progressed rapidly from a development stage company, with no revenues, to build a high margin scaleable business model around mobile, supported by large media brands and some of the largest network operators in the United States.
· UpSNAP has built a unique pay-per-call platform allowing merchants to promote their services through mobile advertising. Just like Internet "pay-per-click' advertising, which powers most of web search revenues, "pay-per-call" advertising on mobile allows advertisers to place context sensitive messages direct to the consumer.
· We recorded sales of $742,851 in fiscal 2006 from consumer content and services.
· We have built one of the largest mobile audio platforms, with over 1,500 content providers, supported by pay-per-call and a premium subscription revenue model.
· We now have mobile services that are distributed directly by four of the top five mobile operators in the US from the handset. These services work on all the mobile platforms including text messaging, WAP and applications on the mobile handset.
· We have expanded our merchant pay-per-call base to over 7,000 merchants working with many advertising partners.
Tony Philipp, UpSNAP CEO said: " We believe that 2007 will be the year that mobile advertising really starts to take off. According to Forrester Research, 43 percent of US marketers are planning to use mobile marketing in the next 12 months. UpSNAP has built a scaleable platform in 2006, and proven our initial business model to take advantage of the large growth expected in mobile advertising. In 2007, we plan to grow our revenues through building our distribution with some of the largest media companies in the United States."
UpSNAP's business model has received excellent positive analysis from a variety of different analysts, press and media,
UpSNAP's Mobile Search scheme isn't only warm and fuzzy and user friendly, it makes hard-nosed business sense.
Bena Roberts: BKIMedia September 2006.
And just today in MocoNews:
However the traction pay-per-call is gaining among mobile search companies (including the likes of UpSnap, which has developed a pay-per-call scheme that turns a user's query into a response that links users with a merchant via a free VoIP connection, paid for by the merchant) indicates it will be an important and unavoidable component of mobile search monetization schemes moving forward.
Peggy Anne Salz MocoNews December 12th 2006
For recent analyst coverage on UpSNAP, visit Spelman Research at
http://www.spelmanresearch.com
Conference Call Dial-In Details:
Wednesday December 13th 4:30 EST
USA 800-416 4956
From CANADA -1-888-633-2105
Direct-Dial 978 964 0050
PASSCODE 05527660
About UpSNAP, Inc
UpSNAP, Inc. (NASDAQ: UPSN.OB) is the leader in mobile search and live mobile audio entertainment. With a rich library of branded multimedia content and true mobile search technology, UpSNAP addresses the unique challenges of providing a usable and functional mobile content solution for consumers.
Visit http://www.upsnap.com for more information.
Press Contact
UpSNAP
Tony Philipp
704 895 4121
###