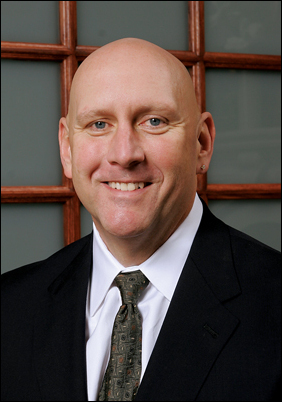 This is a sound decision following fourteen years of rigid study protocol by the FDA
Elkhart, Indiana (PRWEB) December 20, 2006
Local surgeons who perform breast reconstruction and 'primary augmentation' for a large region of Indiana and three surrounding states are applauding the Food & Drug Administration decision (November 2006) to approve the manufacturing and use of silicone gel-based breast implants for American women. Ronald Downs, MD, FACS, former President of the Indiana State Medical Association and founder of http:The Centre, P.C. based in Elkhart, participated for more than ten years in the same national FDA study of silicone gel-based breast implants that is now cited as the basis for approving their use.
"This is a sound decision following fourteen years of rigid study protocol by the FDA," commented Downs. "The positive affect it will have on women who need reconstruction or desire primary augmentation cannot be overstated. Other national studies have clearly shown that women who opt for reconstruction or augmentation benefit emotionally and physically. This (silicone) is a safe, and much more natural looking option for women compared to saline."
Downs adds that there has been a long-held misunderstanding of the original 1990 decision by the FDA to restrict the use of silicone as an implant option. "The FDA never commented on the safety of silicone gel-based implants," according to Downs. "They simply said that they had no medical evidence regarding the use of these devices and needed to study them. The 1990 decision merely 'restricted' their use to patients who agreed to be part of the clinical study. That study is the same one that I have been part of -- the same study which the FDA mentioned in its November announcement."
Surgeons at The Centre, P.C. along with other surgeons throughout the country are already making the silicone gel-based implant available as an option for their reconstruction and primary augmentation patients. "The specific advantages of silicone over saline are more than just aesthetic," adds Downs. "Silicone implants don't show much rippling along a patients skin lines the way saline implants do. They look and feel much more realistic. But, the implant envelopes themselves are also much stronger -- rupturing is unlikely. The gel itself is bonded to the inner side of the envelope and has more of a Gummy Bear-like consistency than earlier versions of the device. It simply doesn't 'ooze' even if there is a rupture."
According to the ASAPS approximately 358,000 women chose breast reconstruction or augmentation in 2005. Both reconstruction and augmentation have been proven in numerous studies to have psychological and physical benefits for women who choose the procedures.
For more information on the recent FDA decision regarding silicone breast implants and the national clinical study conducted by the FDA contact Ronald Downs, MD, FACS at The Centre, P.C. Downs is a member of the American Society for Aesthetic Plastic Surgery (ASAPS), the American Society of Plastic Surgeons (ASPS) and serves as an Alternate Delegate to the American Medical Association (AMA).
The Centre, P.C. is a comprehensive plastic surgery practice with board certified physicians who deliver professional care to patients throughout northern Indiana, southern Michigan and the Chicago area. Reconstructive surgery, cosmetic surgery, and non-surgical options including skin health care and a medical spa are available.
###