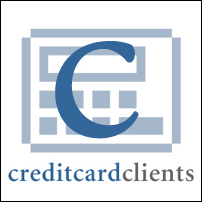 Consumers are swamped with credit card offers, often with misleading promises such as '0% APR' in large font. The real value of an offer also changes for each individual and is complicated to calculate
New York, NY (PRWEB) January 9, 2007
The 'Savings Agent', an innovative on-line tool being launched just in time for New Year budgeting, enables consumers to save hundreds of dollars on their credit card bills by finding them the optimal savings strategy for their debt.
The Savings Agent is available at http://www.creditcardclients.com/savings-agent
The Savings Agent uses details that are often overlooked by individuals who try to compare credit card offers themselves. It takes the fine print of the offers, including multiple interest rates for each offer, balance transfer fees, annual fees and more, and utilizes complex calculations. Together with a debt profile from the user, the Savings Agent uses a database of over two hundred credit card offers to present each consumer with the top 10 credit cards that will save them the most money, all in two short and user friendly steps.
"Consumers are swamped with credit card offers, often with misleading promises such as '0% APR' in large font. The real value of an offer also changes for each individual and is complicated to calculate" says Ziv Yirmiyahu, a co-founder of creditcardclients.com. "Our goal in developing the Savings Agent was to break down the complexity of the details and calculations and offer a viable, simple and free solution to a consumer's debt."
creditcardclients.com is an independent credit card research website that receives and analyzes information from top US credit card companies. The site presents consumers with updated information about hundreds of leading credit card offers.
###