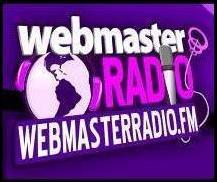 Being able to showcase PRSA, its extraordinary achievements and commitment to the public relations industry is an honor for WebmasterRadio.FM and a treat for our audience
Fort Lauderdale, FL (PRWEB) February 14, 2007
WebmasterRadio.FM, the premier free, 24/7 Internet business radio network focused on the B2B marketplace, welcomes Public Relations Society of America (PRSA) Chair and CEO Rhoda Weiss, APR, Fellow PRSA, to "CoverStory," WebmasterRadio.FM's public relations program on Wednesday, February 14th at 2:00 p.m. EDT.
Hosts Brandy Shapiro-Babin and David McInnis spoke with Weiss about PRSA's advocacy efforts on behalf of the public relations profession; current Society initiatives; PRSA's achievements in advancing diversity in PR; the youth of America's interest in public relations; and the role of technology and Web 2.0 in the future of public relations.
"CoverStory" teaches the latest principles of public relations and features appearances by powerhouses in the PR field. "CoverStory" airs Wednesdays at 2:00 p.m. EDT. All WebmasterRadio.FM programs are available in podcast, mobilecast and archived format at http://www.WebmasterRadio.FM.
"Being able to showcase PRSA, its extraordinary achievements and commitment to the public relations industry is an honor for WebmasterRadio.FM and a treat for our audience," explained Shapiro-Babin. "PRSA's history of promoting excellence, advocacy and diversity in public relations makes PRSA uniquely qualified to provide unprecedented expertise to our listeners. Rhoda Weiss is one of the industry's most respected authorities, and I am thrilled to welcome her to 'CoverStory'."
For more than 30 years, Weiss has been a nationally recognized health care executive and multiple-award winning public relations and marketing leader. A prolific and engaging speaker, she has traveled more than six million miles speaking and consulting to 700 organizations in 49 states and abroad. She addresses topics ranging from leadership, strategy, organizational change and positioning for success to the future of health care, reputation management and thriving in an era of Web 2.0. Author of more than 300 journal articles and a book, Weiss is a former Kellogg Foundation Fellow and has taught at UCLA Extension for 23 years. Weiss has been a columnist for Health Progress Magazine, Strategic Health Care Marketing and Health Services Marketing and is quoted widely in national publications, including The New York Times, The Wall Street Journal, Los Angeles Times and other media.
About the Public Relations Society of America (PRSA)
The Public Relations Society of America (http://www.prsa.org), headquartered in New York City, is the world's largest organization for public relations professionals. The Society has more than 31,000 professional and student members. PRSA is organized into 109 Chapters nationwide, 19 Professional Interest Sections, along with Affinity Groups, which represent business and industry, counseling firms, independent practitioners, military, government, associations, hospitals, schools, professional services firms and nonprofit organizations. The Public Relations Student Society of America (PRSSA) has 281 Chapters at colleges and universities throughout the United States.
About WebmasterRadio.FM
WebmasterRadio.FM strives to lift the "veiled curtain" of the Internet to bring the business community together through an interactive radio network. Its listeners are a global group comprised of everyone from corporate executives and decision makers to individuals who work for themselves, small and mid-sized businesses to those just starting out. WebmasterRadio.FM's stellar line-up of radio programming includes "CoverStory" with David McInnis, CEO of PRWeb, WebmasterRadio.FM's official newswire; "The Hook with Katie Kempner" with Katie Kempner, Vice President of Crispin Porter + Bogusky; "ad:tech Connect" and "DishyMix" with host Susan Bratton, ad:tech Chair Emeritus and CEO of Cendara, Inc.; "The Daily SearchCast" featuring search authority Danny Sullivan of SearchEngineLand.com; "Power Source" with Tim Mayer of Yahoo! Search and Jeremy Zawodny of Yahoo!; and more. To tune into WebmasterRadio.FM's live content, or to check out the show lineup, please visit http://www.WebmasterRadio.FM.
Media Contact:
Brandy Shapiro-Babin
WebmasterRadio.FM
954-309-5578
This press release distributed by PRWeb, the official newswire of WebmasterRadio.FM.
# # #