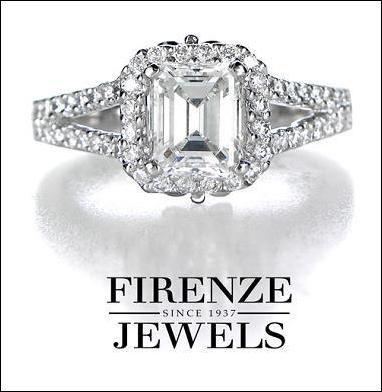 Firenze Jewels is planning to hedge price increases for consumers
New York, NY (PRWEB) February 15, 2007
Despite a decrease in U.S. consumer spending, diamond prices continue to rise, according to a recent Rapaport Diamond Report. However, one jewelry mainstay, Firenze Jewels, located in the heart of New York City's Diamond District, is working to keep its costs down and its much-coveted pieces available to clients.
The Rapaport Diamond Report is the jewelry industry standard for the pricing of diamonds and is used by jewelers and diamond merchants to set prices for consumers.
Rapaport recently released their yearly economic report which published the following statistics:
On average, round brilliant cut diamonds from 3 carats to more than 5 carats have risen 5 percent to 8 percent in the past year.
In the past three years, prices for 1.00-2.00 carat diamonds have increased 7 percent to 9 percent, and diamonds larger than 2 carats have increased from 23 percent to 35 percent.
"It appears very clear that demand for diamonds is not rising in coordination with this year's price increase," said RAPAPORT in their Diamond Economic Report for 2006. RAPAPORT is recognized as the diamond industry's source for pricing information and trends. The Diamond Report goes on to say, "The clear conclusion is that there isn't any justification for the high prices of diamonds."
Until this trend is adjusted, consumers will continue to face higher prices for larger, better-quality pieces, according to RAPAPORT. The 2006 Diamond Economic Report attributes this trend largely to diamond giant DeBeers, which sells about 45 percent of the world's rough diamonds.
"The diamond market is becoming inflated," said Jeffrey Levin, Firenze Jewels' Chief Financial Officer. "Many diamond companies cannot afford to obtain rough at current market prices. This is causing shortages in certain sizes and qualities."
Price increases in 2005 were mainly a result of rising rough prices and growing demand, combined with a scarce supply of well-made goods above 3 carats. However, rough prices did not go up in 2006, and these additional factors were not in place.
And on the consumer side, the 2006 holiday season was lackluster as consumers spent less money than in the past. Add to that the financial difficulties of some big U.S. diamond companies, and it's apparent that the demand for diamonds is not increasing at the same rate as pricing. "There comes a point where consumers will say no to these massive increases," said Levin.
Despite rising prices industry-wide, Firenze Jewels is taking the necessary steps to keep its clients from feeling the affects of the price increase.
Firenze Jewels, a family owned and operated business since it opened in 1937, offers superior quality gems and world class craftsmanship. However, an increase in rough diamond prices has made it difficult for Firenze and other jewelers to offer their pieces to clients without passing along the higher cost.
"Firenze Jewels is planning to hedge price increases for consumers," said Levin. "It is in our best interest to help our clients make the correct choice when purchasing a diamond and of course, price is one of the key determinants in the purchasing process."
So as the diamond market continues to fluctuate, Firenze will continue its efforts to shield its clients from the effects. To view their exquisite pieces and take advantage of discounted online diamond prices, visit Firenze Jewels' web site at http://www.firenzejewels.com.
About Firenze Jewels
Firenze features the world's top designers, an extensive collection of G.I.A. and E.G.L. certified diamonds, and the most elegant and sophisticated jewelry. Family owned and operated jewelers since 1937, Firenze Jewels is located in the heart of the Manhattan Diamond District. Its staff, which includes talented designers as well as a graduate gemologist from the renowned GIA (Gemological Institute of America), collectively brings decades of knowledge and expertise to ensure every shopping experience is a positive one.
Xeal Search Engine Marketing and Press Release Optimizing
###