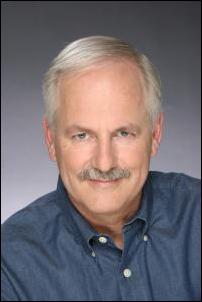 Why Apple Will Never Be Allowed Back in the Enterprise
Louisville, KY (PRWEB) February 22, 2007
The most quoted technology analyst on the Internet has a new Web home, and he invites all IT professionals to stop by for a chat. But while Rob Enderle hopes his new blog on the IT Business Edge Web site will become a hub for friendly discussion about IT, he promises to stir things up regularly.
"If folks want reinforcement for what they already know about business technology, this will not be the place for them," says Enderle. "I'll be looking to get people thinking about the things they should be considering but aren't. I'll challenge their beliefs and regularly pick on the various technology religions that exist in the market."
While he may sound like another pundit looking for a fight, Enderle promises the ultimate goal of his new blog is altruistic. "I hope to get a better sense for what is causing pain for IT executives and practitioners in the hope we can reduce that suffering." He notes that feedback from the audience will be essential to achieving that goal.
Enderle brings to the task more than 25 years of experience advising regional and global companies on how to anticipate technology changes, target customer needs, and solve other complex problems. As president and principal analyst of the Enderle Group, a forward looking technology advisory firm, he has provided guidance for companies such as IBM, Toshiba, AMD, HP, Dell and Philips.
Before founding the Enderle Group, he was an analyst for Forrester Research and the Giga Information Group, heading up research on topics such as e-commerce and security, as well as mobile and personal technology services. Prior to that, he covered client/server for Dataquest and worked for IBM in its executive resource program.
Enderle's ability to forecast developments in the technology market have made him arguably the most prominent voice of technology in the media. He has been quoted by the Wall Street Journal, Boston Globe, CNN, CNBC, AP, Reuters, Bloomberg, New York Times, LA Times, Mercury News, MSNBC, NPR, and countless other services and newspapers.
True to his word, Enderle has not shied away from controversial topics in his first week of posts. He has already advocated company policies forbidding employees from anonymous Web postings and questioned the Free Software Association's wisdom in convincing Cuba to adopt Linux. He also promises future posts on "Open Source: The Costs We Don't Talk About," "Why Apple Will Never Be Allowed Back in the Enterprise," and "Is Microsoft a Problem to Be Solved or an Opportunity to Be Explored?"
You can visit Enderle's blog at: http://www.itbusinessedge.com/blogs/rob.
About IT Business Edge and NarrowCast Group LLC
IT Business Edge is a "technology intelligence agent" that updates subscribers on developments related to their most critical IT priorities. Via its Web site (ITBusinessEdge.com) and weekly e-mail reports, IT Business Edge delivers news, research and analysis aggregated from more than 2,400 technology publishers, vendors, analysts and associations.
IT Business Edge is published by NarrowCast Group, LLC, a privately held online media company that targets high-level business technology decision-makers. The company offers IT vendors varied opportunities to access this coveted audience through high-impact advertising and lead-generation programs. Through an array of partnerships with other publishers, NarrowCast Group also markets select books, training products and software tools directly to its subscribers, creating a diverse revenue model while meeting the comprehensive information needs of its customers.
Visit the IT Business Edge service at http://www.itbusinessedge.com.
For more information about NarrowCast Group and IT Business Edge, go to http://www.itbusinessedge.com/aboutus.aspx.
###