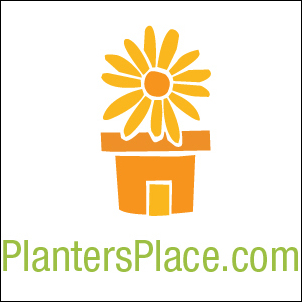 Our hope is that PlantersPlace.com will serve as both a resource and an escape for all avid gardening fans.
Bloomington, IN (PRWEB) February 27, 2007
With spring fast on the coattails of winter gloom, passionate gardeners now have a place to share their excitement for the approaching season and talk flowers and buds online. PlantersPlace.com goes live as an expert-rooted channel to exchange and unearth planting and growing tips throughout the year.
The new site offers a community message board, gardening tips, photo-sharing capabilities, educational videos and an Ask the Expert section where inquisitive gardeners can ask celebrity gardening expert and author, Marianne Binetti, their most pressing gardening questions.
Binetti is the author of a syndicated newspaper column on gardening, has appeared on The Discovery Channel, has served as a gardening expert for HGTV.com and recently filmed a pilot episode as the host of a new show, "The Worst Yard on the Block."
"I'm thrilled to join the PlantersPlace.com community," said Binetti. "Whether you want to show off pictures of your prized rose bushes to an appreciative audience or you have a specific growing question you need answered, it's the perfect place to cultivate gardening expertise."
Binetti also writes articles for Better Homes & Gardens Special Interest Publications and hosts gardening lectures at universities around the nation.
Additionally, PlantersPlace.com is giving a free bottle of Osmocote® Plant Food to the first 1,000 persons who register and refer a friend to join its online community. Osmocote Plant Food provides funding for PlantersPlace.com.
Osmocote is the premium plant food used by top gardeners in Europe and Australia as well as North America. It was originally developed for professionals but it's now available for amateur gardening enthusiasts who demand results and want the best.
"We already know that regular Osmocote users are passionate gardeners," said Bob Stohler, manager of Bloomington Brands, the site's administrator. "Our hope is that PlantersPlace.com will serve as both a resource and an escape for all avid gardening fans."
About PlantersPlace.com
http://www.PlantersPlace.com is an online community of garden enthusiasts. The site provides gardeners of all experience levels with the highest quality and most reliable tips and information about gardening available through an Ask the Expert column, a searchable message board, a Tip of the Week, an online photo exchange and gardening podcasts. PlantersPlace.com is committed to making gardening information easy to understand and easy to access. Advice and comments that appear on PlantersPlace.com are offered as a free service to enhance the knowledge of passionate gardeners. For more information, visit PlantersPlace.com.
About Osmocote® Smart-Release® Plant Food
Osmocote® Smart-Release® Plant Food, is owned by the Scotts-Sierra Horticultural Company and is marketed by Bloomington Brands, LLC. Trusted by professionals for 40 years to feed plants continuously for four full months, Osmocote is guaranteed not to burn when used as directed. For more information, visit http://www.Osmocote.com
Contact:
Bob Stohler
Bloomington Brands, LLC
Manager
(812) 336-7572
###