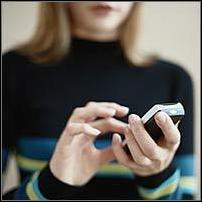 Reviews on the Go will give real bargaining power to consumers currently locked in the dispute with any business
New York, NY (PRWEB) March 27, 2007
Opinion Corp(http://www.pissedconsumer.com ), online community designed to publicize consumer complaints and reviews, introduces a new service: "Reviews on the Go".
Starting today website members can submit their complaints and reviews not only via website but also using their mobile phone SMS or email. Consumers can send an email to reviews@pissedconsumer.com with the subject line formatted to become the title of the complaint, and body of the email to contain the actual review.
"Reviews on the Go will give real bargaining power to consumers currently locked in the dispute with any business," says Michael Podolsky, founder of PissedConsumer.com, "consumers can act on the spot with their reviews, according to the response that they receive from any business."
"Reviews on the Go will have real consequences to many companies", says Mike. There is no such business that would want to have their name coming up with a negative review during online searches or in bookmarks on social networks. According to the marketing research this sort of negative publicity costs big companies like AOL, Dell, Sony and many others millions in their marketing efforts.
People in the heat of the argument are more likely to tell the real story to the world the way it should be told. By using modern communication technology Pissed Consumer is enabling their users to post reviews while the story is still fresh in their memory. Website already had a great success with online form of complaints publicizing and this new offering takes it one step further.
About the company:
PissedConsumer.com is a premier consumer reviews and complaints social network. PissedConsumer prides on its ability to deliver honest opinions about products and services to the consumers around the world. Technology of the internet is used to publicize reviews to have them available to a wider audience of perspective consumers.
###