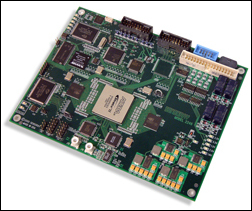 Portland, OR (PRWEB) April 3, 2007
Sensoray announced the release of the Linux drivers for their High Definition USB frame grabber, the 2246. With an expanding medical imaging OEM product base, Sensoray's frame grabber successfully fills the need for high definition capture used in many of the newer medical and defense imaging projects. The Sensoray unit captures an HDTV signal from a high definition SDI source and formats it for display and image compression. Conventional standard definition analog video inputs are also accepted. The high-speed hardware can scale and add text/graphics prior to compression, display, and storage. A scan converter section formats video inputs for DVI-D LCD monitors. The high-speed USB 2.0 port receives external commands and sends MPEG streams and captured images to a host. Analog video outputs are included for displaying downscaled HDTV images on standard definition monitors.
Sensoray includes a Windows and Linux driver, API, and demo program with source code with the 2246. The software demonstrates the full capabilities of the frame grabber, including digital video recording, real-time image display with text and graphic overlay, single image storage and display, real-time MPEG encoding, MPEG decoding, and file playback.
###