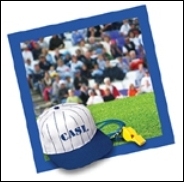 More than ever, financial advisors are focusing their practices on people moving through the second half of life
Bryn Mawr, PA (PRWEB) April 19, 2007
The American College announced today that enrollment in the CASL™ Retirement Coaching Program has increased 50% percent year to date.
"More than ever, financial advisors are focusing their practices on people moving through the second half of life," said David A. Littell, JD, the Joseph E. Boettner Research Chair and Professor of Taxation at The American College. "Assets held by the baby boomer segment are expected to grow dramatically over the next five years; so many advisors are exploring ways of increasing their understanding of this important population segment."
"The demand for an advanced, comprehensive program that can aid professional advisors interested in helping Americans achieve financial security in retirement is one of the factors leading to increased CASL enrollments," said Larry Barton, Ph.D., President and Chief Executive Officer of The American College. "Advanced knowledge is essential for financial advisors interested in effectively serving their clients and achieving career success."
The importance of baby boomers is undeniable. Baby boomers make up nearly 26% of the total population, with individuals in the 50-and-older segment currently earning almost $2 trillion in annual income. These individuals control more than $7 trillion in wealth, own 77 percent of all financial assets in America and represent 50 percent of all discretionary spending power.
The CASL Retirement Coaching Program focuses on serving the financial needs of this important demographic from midlife through retirement planning, income distribution and wealth transfer. It requires the completion of five in-depth courses:

HS 328 Investments
HS 330 Fundamentals of Estate Planning
HS 350 Understanding the Older Client
HS 351 Health and Long-Term Care Financing for Seniors
HS 352 Financial Decisions for Retirement
Designed to address the full range of health, psychological and sociological issues affecting baby boomer clients, the CASL curriculum provides insight into retirement income distribution planning as well as the special needs, social gerontology concerns and financial decisions affecting Americans during the second half of their lives. Financial professionals enrolled in the program also gain an advanced understanding of wealth management, estate planning, and long-term care as they learn about the technical tools and techniques associated with preparing a sound financial plan.
Students must meet the specified experience requirements, maintain ethical standards, and agree to comply with both The American College's Code of Ethics and Procedures and applicable continuing education requirements. Courses can be completed on a distance-education basis with a robust set of online study tools.
For more information on how to enroll in the CASL Retirement Coaching Program visit The American College website at http://www.TheAmericanCollege.edu/CASL or contact The American College Office of Student Services at 1-888-263-7265.
The American College is dedicated to leadership in innovative training and development that helps financial services companies and their employees succeed. As a non-profit educational institution holding the highest level of academic accreditation, The College has served as a valued business partner to banks, brokerage firms, insurance companies and others for 80 years. The American College's faculty represents some of the financial services industry's foremost thought leaders. For more information, visit http://www.TheAmericanCollege.edu
###