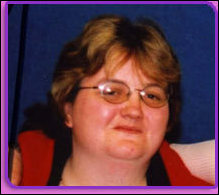 We were both shocked and saddened when we heard of CM Tippy's illness
(PRWEB) April 25, 2007
One of FoxyBingo's longest serving chat hosts has recently been diagnosed with Breast Cancer so the idea was jumped on to arrange a charity night in CM Tippy's honour.
On Tuesday April 24th between 8pm and 10pm the online bingo site fast becoming one of the most recognised bingo brands in the UK matched all money played in their popular Lucky Stars room setting it aside and donated it to Breast Cancer Care. The Foxy site was pushed to the limits to keep pace with the huge numbers of Tippy fans logging on and showing their support for her charity.
"We were both shocked and saddened when we heard of CM Tippy's illness," said Helen Rooney, Foxy's Bingo Manageress. "Tippy is a brilliant CM, a highly valued member of our community and is extremely popular with our players. The charity night helped raise money for breast cancer but also greater awareness of it among our vast community of players, 70% of whom are women."
Foxy's Bingo Forum was also flooded with messages of support for Tippy, which she plans to use to keep Foxy Bingo players and staff up to date with her treatment and progress. "Having a Charity night is wonderful and means so much to me," said Tippy "This is just a blip in my life and while I will miss everyone on the site loads, I know I'll be back."
The event was a huge success as Foxy Bingo players were simply asked to turn up and play bingo as normal and the site will did the rest no. The event lasted two hours during which Foxy matched the monies played as a donation on behalf of the community.
FoxyBingo is owned by Cashcade Ltd one of the major UK facing online gaming operators. With access to blockbuster brands such as Monopoly and The Wheel of Fortune as well as an array of consumer facing brands Cashcade is growing its market share rapidly through 2007.
###