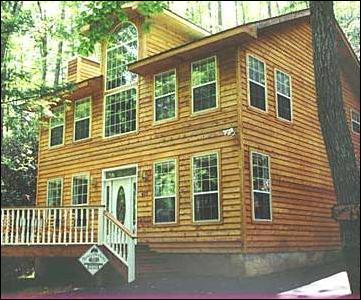 GATLINBURG, TN (PRWEB) May 14, 2007
May 19 & 20, Gatlinburg will again host the Gatlinburg Scottish Festival & Games.
This annual celebration of heritage is beloved by veterans to the festival and new-comers alike. The Gatlinburg Mountains play a perfect host to this reminiscence of Scottish heritage and homeland.
Come and enjoy a celebration of culture this summer. Many participants dress in kilts and other Scottish garb for the highly anticipated event which will commence with a Grand Parade on Friday, May 18, 2007 at 6 pm in downtown Gatlinburg, TN. The parade is to be followed by a Gala Reception at 8 pm with a dress code of formal Scottish attire.
Saturday, May 19, 2007 will include athletics such as battle ax throwing and running a kilted mile (those without kilts may borrow one), and dance competitions along with a Ceilidh "Under the Stars" at Mills Park. The highlight of the weekend, the Ceilidh is a Scottish gathering featuring music, food, and fellowship taking place in the evening. Participants are sure to enjoy an unforgettable night under the gorgeous mountain skies.
Sunday, May 20, 2007, there will be a worship service and Kirkin' O' the Tartan, a Parade of Tartans & Massed Bands, Haggis Hurling, and Bonniest Knees Competition. These activities are looked forward to by repeat visitors year after year and are popular with all attendees. The Clan Challenge trophy presentation will conclude the event at 3 pm.
For accommodations, contact Auntie Belham's Realty and Nightly Rentals, Inc. online at Gatlinburg Cabins or at 800.436.6618.
For more information on Gatlinburg Area events, visit Gatlinburg Cabin Vacations.
More Smoky Mountain Area News.
Kathee Austin
AZhttp
(480) 998-0246
###